Bibimbap festival, the local signature food as a representative brand of Korea!
Jeonju Bibimbap Festival
In Autumn, Jeonju is delicious. It's because of the Bibimbap Festival, the representative food festival of Jeonju.
As one of the Top 3 Dishes of Joseon and the most favored food among foreigners and the representative food of Korea, Jeonju Bibimbap is the best Korean food.
The Guardian, one of three prestigious newspapers in the UK, introduced Jeonju as 'the food capital of Korea' and the 'an unequaled city in Korea in terms of food'.
The representative Jeonju brand event, the Bibimbap Festival, provides a wide range of programs, including experience programs, tasting, and contests under the theme, 'Bibimbap'.
Even during the hard times caused by the COVID-19 pandemic, the Jeonju Bibimbap Festival was successfully held from Oct. 9 to 31, 2021, under the title 'World Bibim Week'.
DateAround October every year
Period Oct. 6-10, 2022
VenueAround Hyanggyo-gil, Hanok Village, Jeonju
OrganizerJeonju Municipal Government
InquiryJeonju Bibimbap Festival Organizing Committee (063-231-8969)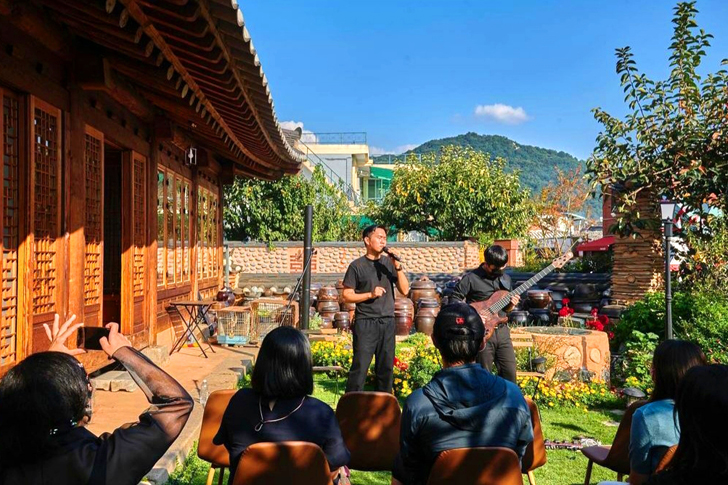 Matcon
Matcon means 'enjoy performances through tasting'. Enjoy splendid performances while having finger food prepared by chefs at the Bibimbap Festival. In Matcon, food is served in sequence during the performance, and the only thing the audience does is just enjoy the show. Performances include percussion instrument experience programs, harp performances, classic Jeonbuk Culture, Arts Center concerts, band performances, and Jazz performances.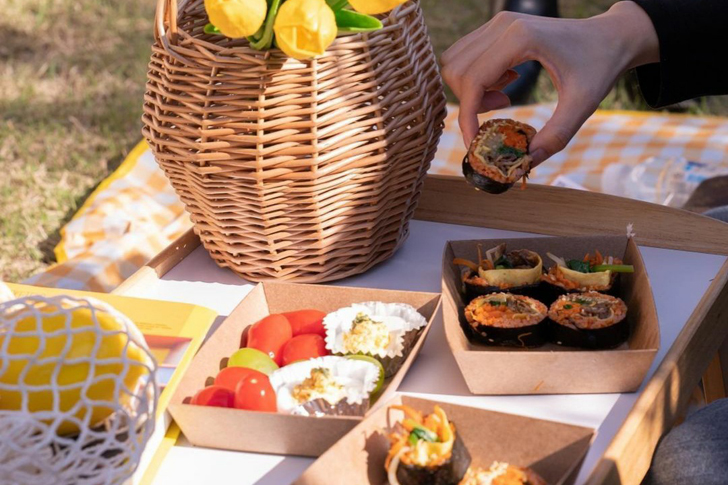 Hanok Picnic
The party between us aims to provide a special picnic to the participants to fully appreciate the scenery of Hanok. Picnic of Bibimbap Week with delicious dishes in private Hanok space!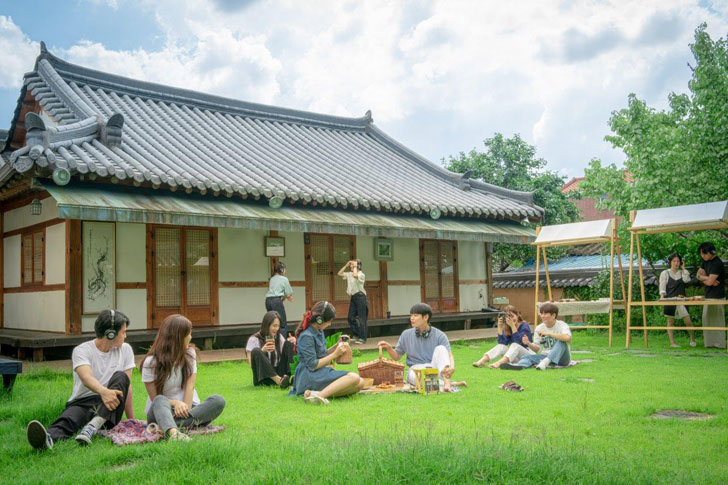 Matchum
Taste, dance, and enjoy! Excitedly sing and dance to traditional music and modern popular songs.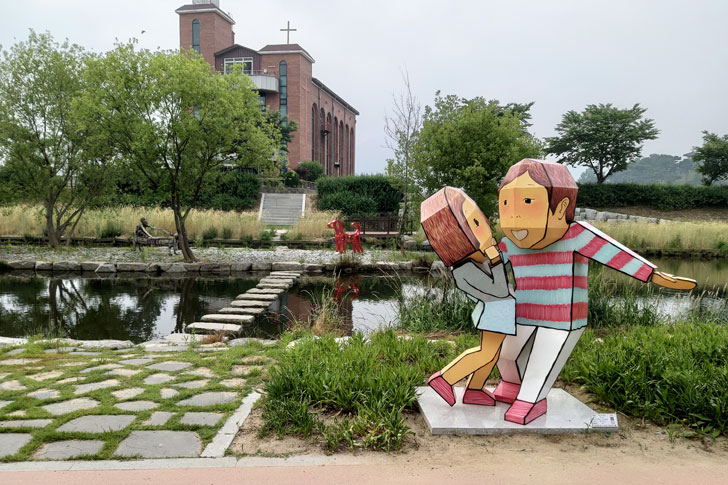 Hanok Street Sculpture Exhibition
A sculpture exhibition is organized together with Crown and Haitai Confectionery and Foods to implement programs to contribute to people easily getting access to modern sculpture. Fifteen modern sculptures are displayed along a 450m section of Hyanggyo-gil Road. If you see these sculptures in person, you will be surprised by the size and the unique materials. Look around World Bibimbap Week and appreciate a variety of works.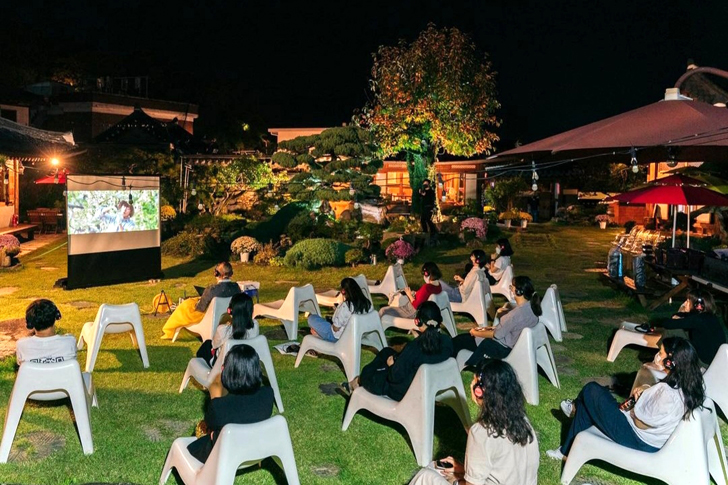 Gourmet Cinema
Gourmet Cinema, to appreciate movies with a wireless headset having finger food ceaselessly served by chefs.
The only happy program of Bibim Week, satisfying the five senses as making the eyes, ears, and mouth excited.