A factory, which was deserted for a long time,
was renovated to the multi-functional art and culture space, where everyone can experience exhibitions and art.
The Sorex factory, which once produced cassette tapes was renovated and renamed Palbok Art Factory 25 years after its closing. While it may seem dreary, the factory was thoroughly changed into a trendy space with colorful art work.
The chimney of the factory emitting black smoke became the standing sign the 'Palbok Art Factory'. The old and outdated building became a multi-functional cultural space, including an art playground and an exhibition hall for all kinds of experiences and game activities. Red and black containers were added. Under the container bridge connecting Building A and B, there is the 'Palbok Dream! Wriggle Comic Bookstore' filled with about 900 comic books in 49 kinds and the 'Palbok Dream! Wriggle Drawing Studio' where you can draw on any surface. The Exhibition Hall hosts exhibition of tenant artists. During weekend, the factory becomes an exciting art classroom for children.
No matter what you imagine, you can get more pleasure in the Palbok Art Factory. You can also use the Hydrogen City Bus, the first hydrogen city bus for mass manufacturing in Korea.
46, Guretdeul 1-gil, Deokjin-gu, Jeonju
Business Hours: 10:00-18:00 (admission closes at 17:30)

Café Sunny: 10:00-19:00
Sunny Kitchen: 11:30-14:30

Closed on Mondays, New Year's Day, and Korean Thanksgiving Day
An exclusive facility for culture and art education (Dreaming Art Ground)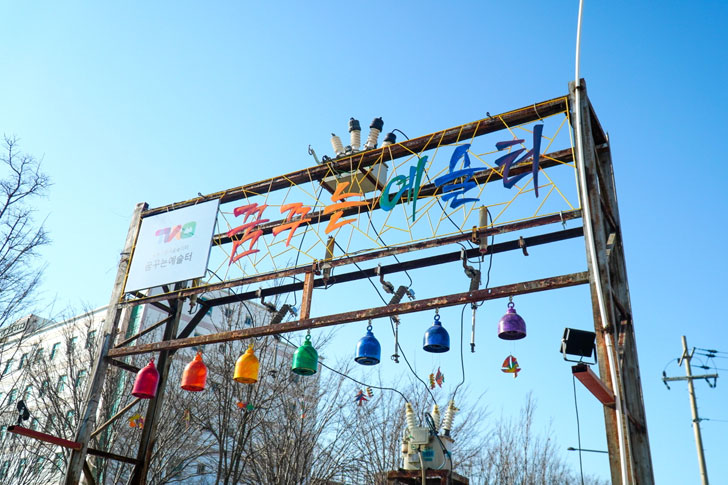 [Jeonju] Palbok Hooray Art Ground
The Sorex factory, which produced cassette tapes, was changed to the [Jeonju Dreaming Art Groupnd] Palbok Hooray Art Ground where everyone can experience a variety of art play these days. The art ground is where we do art naturally, as if breathing or having a meal! Palbok Hooray Art Ground!
We invite you to the world of art play, available only in Jeonju.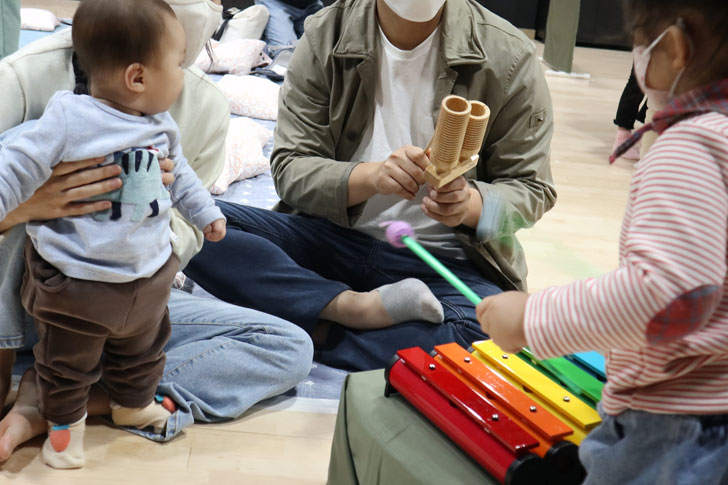 For babies to parents!
Babies: Baby drama
Kids: Play in the factory! Regular program in the Kids Art Ground
Children: Regular program in cooperation with the Jeonju Office of Education
Teenagers: Programs with the Hooray School
Parents: Parents class / family programs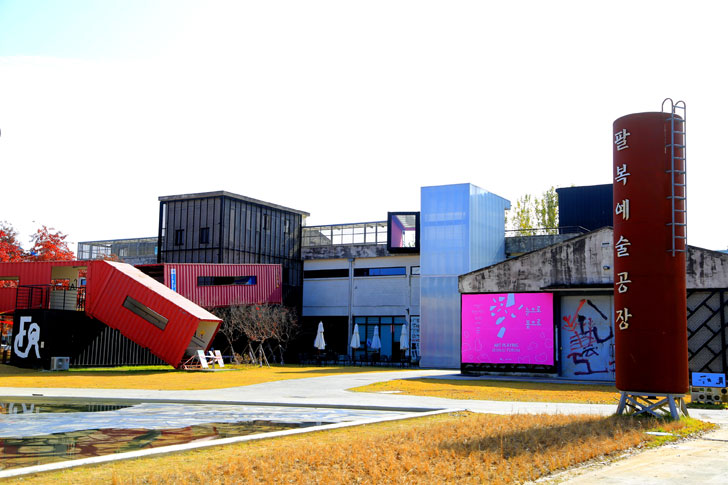 With citizens and artists!
Citizens: Library tour program / SAC ON SCREEN / Good programs
Artists: Creative art school / Living in the multimedia art ground for one month / Development of education content for parents.
Experts: International forum / R&D cooperation projects / cooperation with relevant government authorities
Culture and art education history: Internship support, monitoring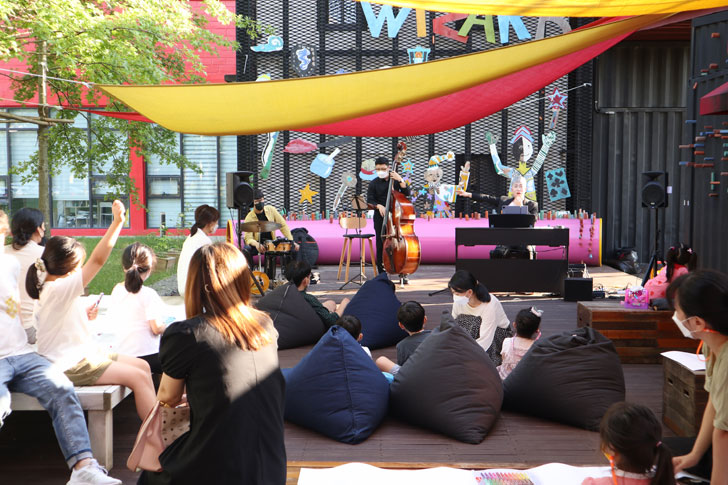 Are you interested in art plays available now?
Check the art plays available now on the Palbok Hooray Art Ground homepage or Instagram.