Cheongnyeon Mall
Cheongnyeon Mall on the second floor of Nambu Market is an attractive space, which is differentiated from conventional marketplaces. From exterior to interior, brick-and-mortar shops carrying unique paper products, books, and handmade accessories, diners, and places for hands-on activities grab customer attention. Cheongnyeon Mall is full of the passion and wit of young owners. How about taking a picture at photo spots in the mall?
53 Pungnammun2-gil, Wansan-gu, Jeonju
Stores have different operating hours; refer to their social media.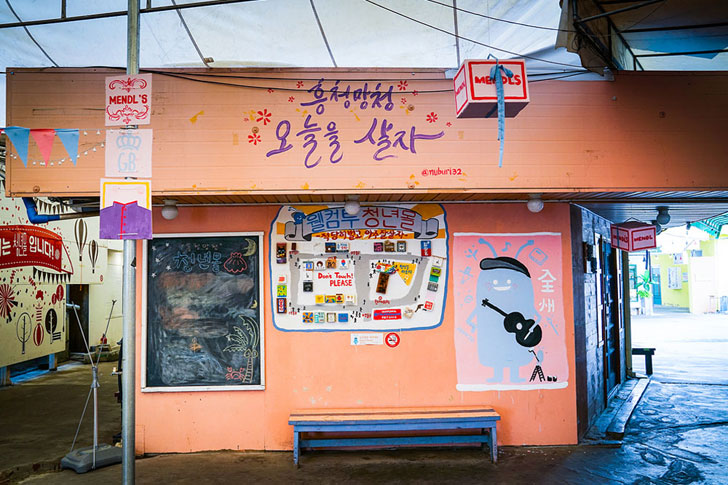 The Youth Mall on the 2nd floor is the mandatory course in Nambu Market!
Various unique stores await you, including stores for cute accessories, restaurants, pet shops, café, bars, and artist booths.
The Youth Mall enriches the functions of the traditional market by promoting young merchants and using the space used as warehouses on the second floor of the market.
The Youth Mall has about 20 stores, including restaurants serving the diverse food of foreign countries, cafés, design shops, and galleries. The Youth Mall hosts cultural events regularly.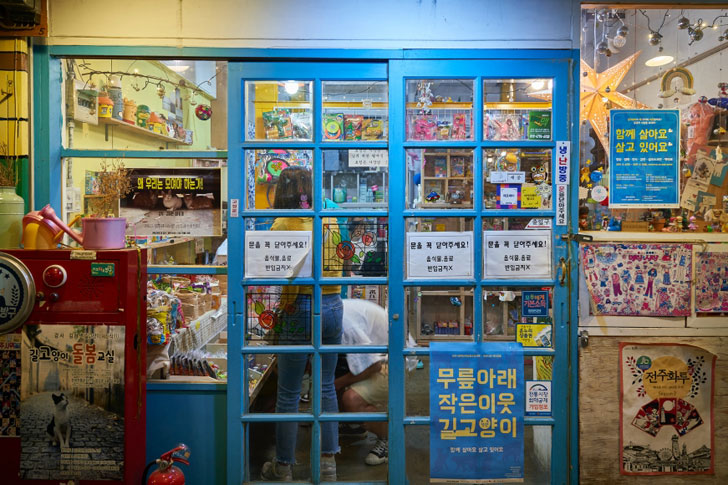 Stray cat, the famous cat of Youth Mall
The Youth Mall has special neighbors. Stray cats have been with the young merchants in the Youth Mall.
Young merchants consider the stray cats as neighbors living together. Do not touch or give snacks to stray cats even though they are cute. The young merchants donate 50% of their profits to treat sick cats; their attitude living together is beautiful.
The Youth Mall is filled with
unique stories and features.
Things to Eat
Japanese restaurants serve various dishes, including pork cutlet and beef bowls, a global specialty restaurant serving American-style brunch, a premium snack restaurant, and a desert café serving coffee, handmade tea, handmade cookies, gelato, and other snacks made with fresh fruits.
On weekends, try the cocktail bar serving cocktail per each customer's preference. But never drink too much!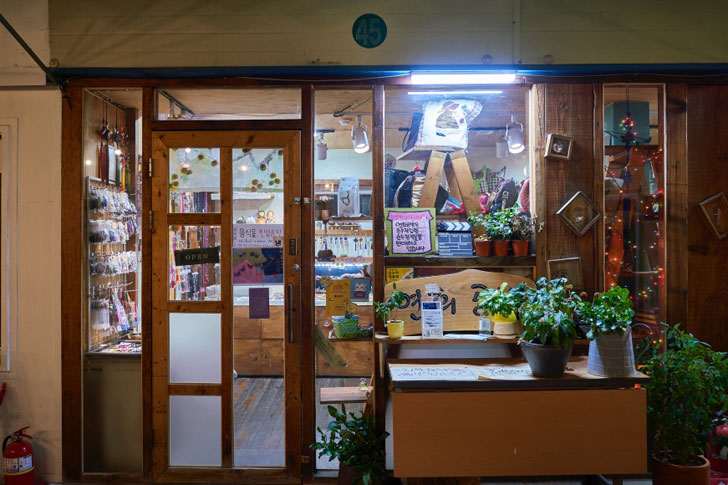 Things to Buy
The Youth Mall is filled with handmade articles created by the artistic sense of young merchants. Including cute accessories, trendy fashion items, articles illustrated by young merchants, and leather bags. The Youth Mall sells a wide range of articles. Let's try a caricature drawing in a moment!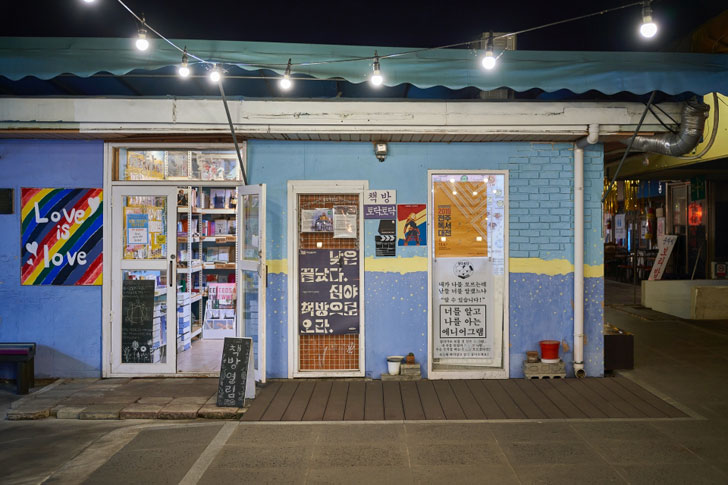 Things to Enjoy
Listen to the stories about books that we can't easily access at the one-person publishing house, including independent publications in a pretty bookstore. Make diffusers, accessories, articles, and pretty calligraphy in studios with various themes for yourself. Nothing is better than this for healing yourself.