A great leap to be the prestigious global market attracting people from all over the world! Nambu Market, the representative market of Korea.
Nambu Market is the representative market of Jeollabuk-do with a similar history to other traditional markets in Korea. Nambu Market is closely related to the daily life of residents enough to be said that no wedding was possible without dropping by Nambu Market. The market originated from the market site formed outside old Jeonjubuseong Fortress. Nambu Market has played a role as the support for the local economy and as the hub of regional distribution.
A Youth Mall and Night Market have drawn tourists from the Hanok Village since the 2000s. Nambu Market is advancing to be the top tourist market representing Korea through the prestigious market promotion project started in 2015.
Pungnammun 1-gil, Wansan-gu, Jeonju
b GO
Pride of Nambu Market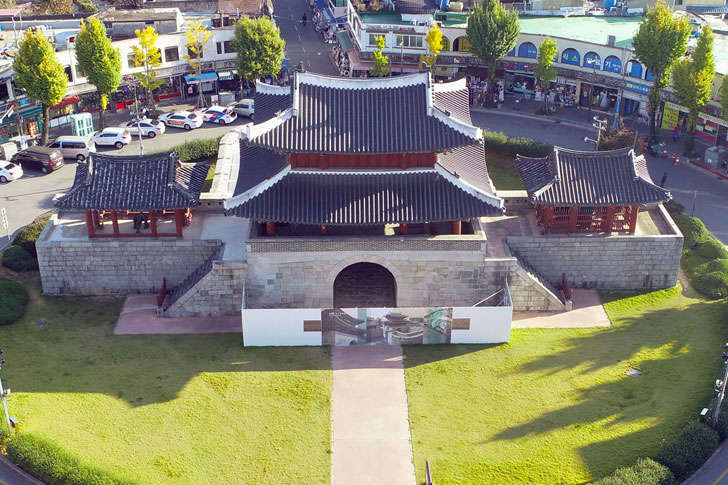 Pungnammun Gate
As the gate of old Jeonjueupseong Fortress, Pungnammun Gate was rebuilt after a fire in 1767 (the 43rd year of King Yeongjo's reign). Nambu Market was also called 'Nambakjang Market,' meaning outside Pungnammun Gate. As Treasure No. 308, and the only market remaining among 4 gates of Jeonju, Pungnammun Gate is favored by local residents and holds the event 'Watch-Night Bell' on the last day of a year.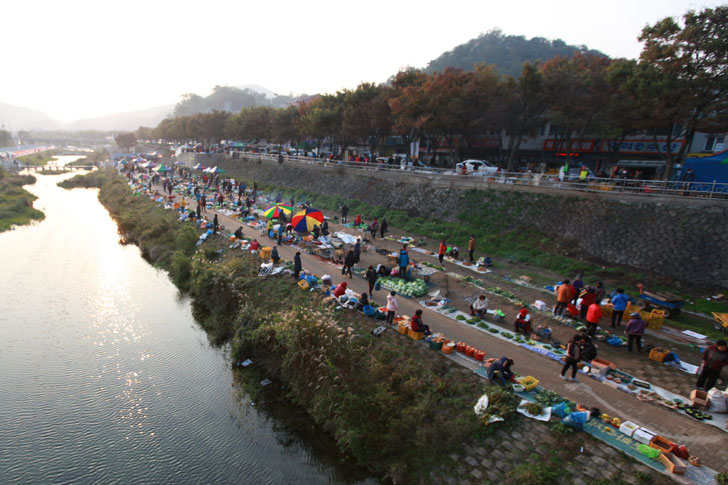 Dawn Goblin Market
The street market opens around the Sajeondari Bridge and Cheonbyeon Stream of Nambu Market for a short period from 4 o'clock to 10 o'clock in the morning called the 'Dawn Goblin Market.' Fresh food from wholesale markets and fruits or vegetables grown by local farmers are traded. Snacks relieving hunger, including fresh fried donuts or noodles, are the delicacies of the Dawn Goblin Market.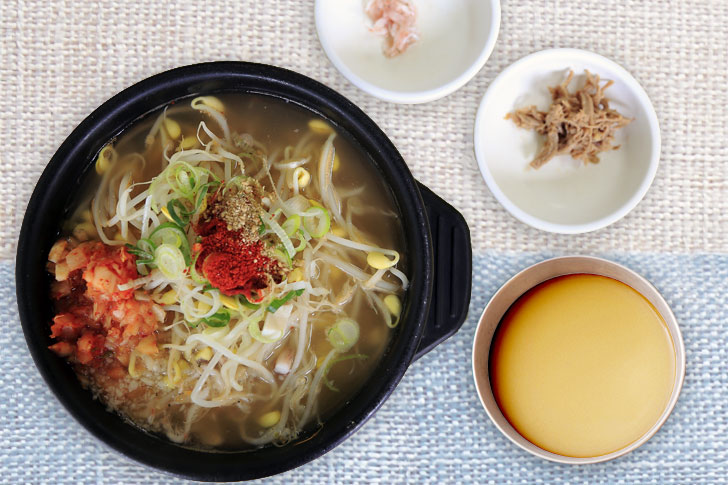 Bean Sprout Soup with Rice and Moju (Raw Liquor)
The bean sprout soup with rice from Nambu Market is characterized by cooling the boiled bean sprout and rice and pouring hot broth made with dried anchovies, kelp, and other materials into and out of a bowl holding bean sprouts and rice. It's perfect for relieving a hangover. It's good to have bean sprout soup with rice with a poached egg, sesame oil, and roasted laver. It's a perfect match for Moju, the liquor to relieve hangovers boiled with various medicinal herbs.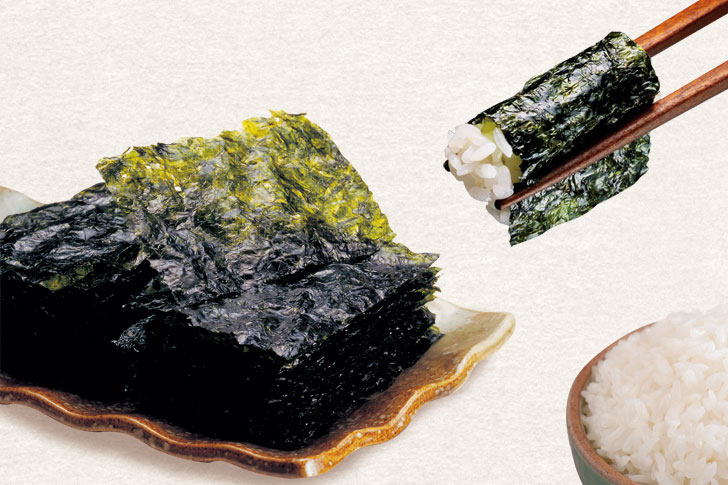 On-site Roasted Laver
Lots of roasted lever shops sell laver roasted on-site in Nambu Market. Jeonju bean sprout soup with rice is characterized by roasted laver. Having Jeonju bean sprout soup and rice with roasted laver is made as people share the roasted laver with others having bean sprout soup with rice on the way home after shopping and leave the remaining laver on the table for others.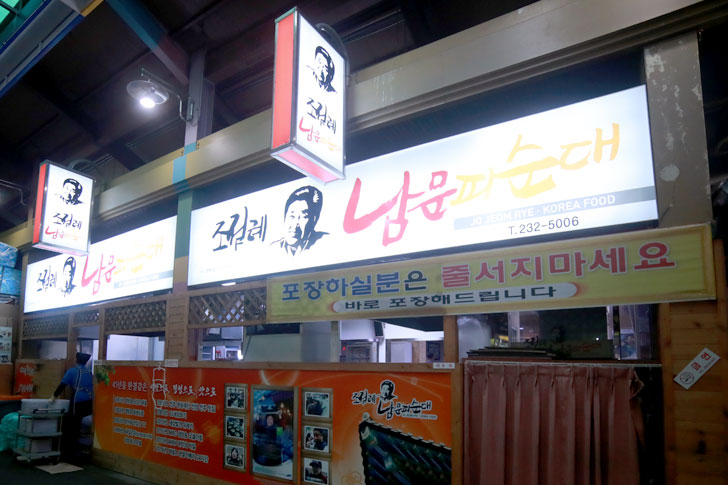 Pisundae (Korean sausage)
We can't talk about Nambu Market without mentioning soup with rice. Pisundae is made by stuffing vegetables, meat, and clotted blood without using glass noodles into pig intestines. It is characterized by a softer and thicker taste than Sundae from other areas. It's also unique to have Pisundae with chives called 'Sol' in Korea and vinegared red pepper paste.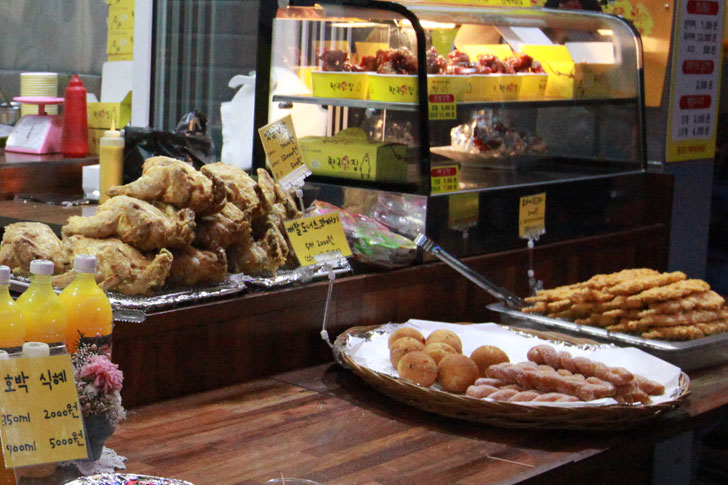 Whole Chicken Fried in a Traditional Iron Pot
In Nambu Market, a Korean chicken store lets you experience the real taste of chicken using chicken raised in Korea. The menu includes fried chicken, dried chicken with diverse sauces, fried boneless chicken feet, and fried gizzard. Simple and chewy, the taste of fried chicken is beyond comparison.
Jeonju Nambu Market Korean Chicken Shop
Address: 63, Pungnammun 2-gil, Wansan-gu, Jeonju
Business Hours: 08:00-21:00 every day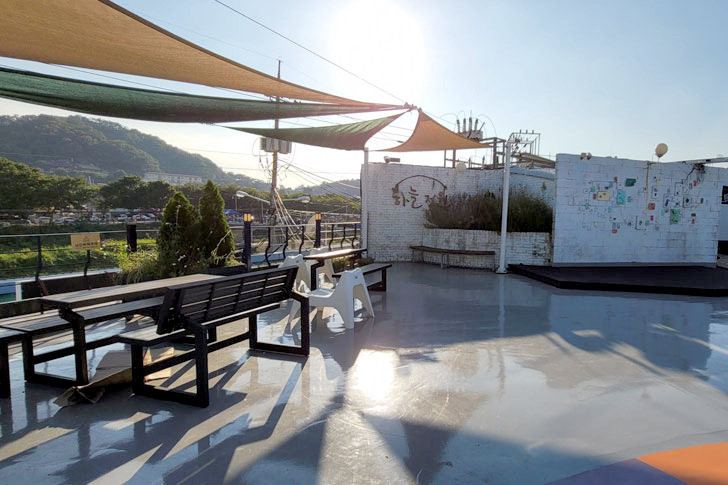 Global Park Sky Garden
How about taking a rest for a while looking at the Cheonbyeon Stream in the Global Park Sky Garden, the rooftop garden in Nambu Market? Including the visual radio broadcast 'Star Café Radio' performed every week, merchants' clubs, cooking classes, and various cultural activities happening in this Sky Garden.