Visit Traditional Market! Jeonju Market Tour # 4
Jeonju Moraenae Aljja Market
filled with kindness and warmth
Everything gathered here!
Jeonju Moraenae Aljja Market
Market where everything is gathered,
market where full of kindness and warmth
There are things that come to mind when you think of 'market'. Crowds of people, stands full of attractions, merchants enthusiastically dealing with customers, shopping bags full of generosity, and also warmth and friendliness, etc.
Jeonju Moraenae Aljja Market is the very place where you can feel the affection of such a market. Along the downstream of Jeonjucheon Stream where sand piles up, people, products and affection gather together. And there, Jeonju Moraenae Aljja Market was formed. As you already know by its name, everything gathers and meets at Jeonju Moraenae Aljja Market.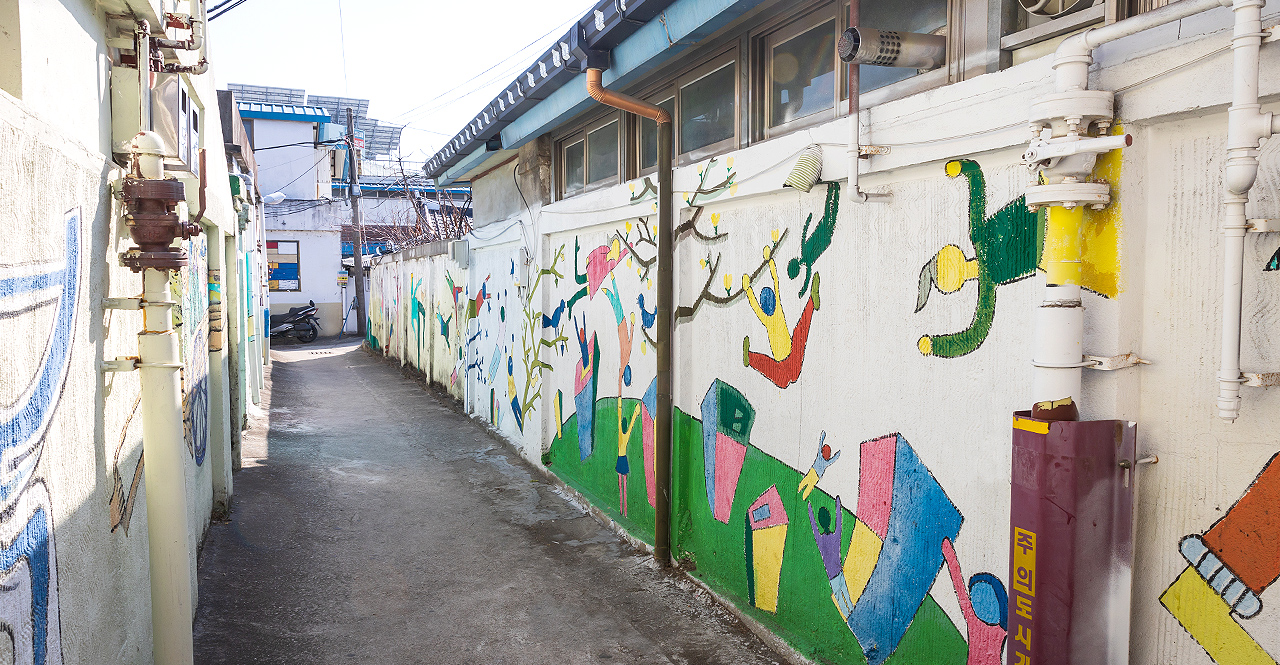 Park your car at the parking lot next to the market.
At the entrance of the market, beautifully drawn murals are kindly guiding the way into the market.
The phrase painted on the wall tells you to be blessed and have a wonderful day as well.
At the time you pass through the colorful murals and finally enter the market,
all kinds of food, agricultural products, and miscellaneous goods welcome us.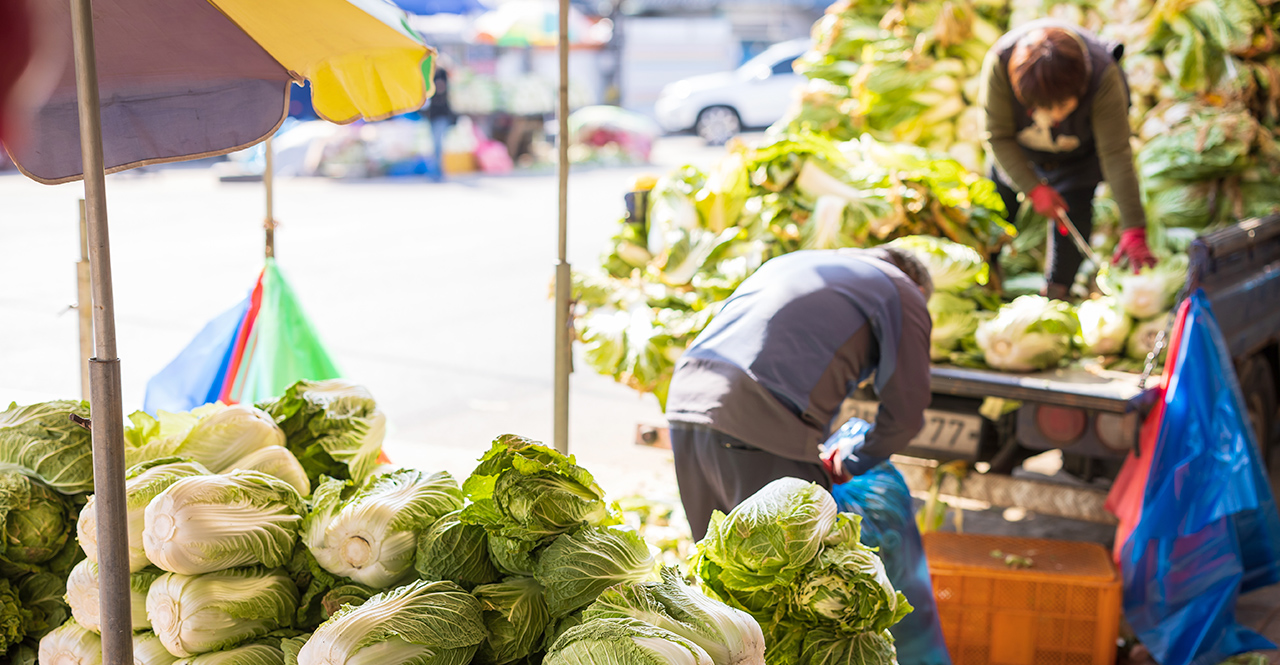 Including the crops grown in Wanju, agricultural and fishery products from various regions gather at Jeonju Moraenae Aljja Market.
In this reason, people gather here to buy fresh vegetables, fruits, meat, and fish at good prices.
As people gather, there are many things that are needed,
and as there are many things that are needed, there are many things that are sold.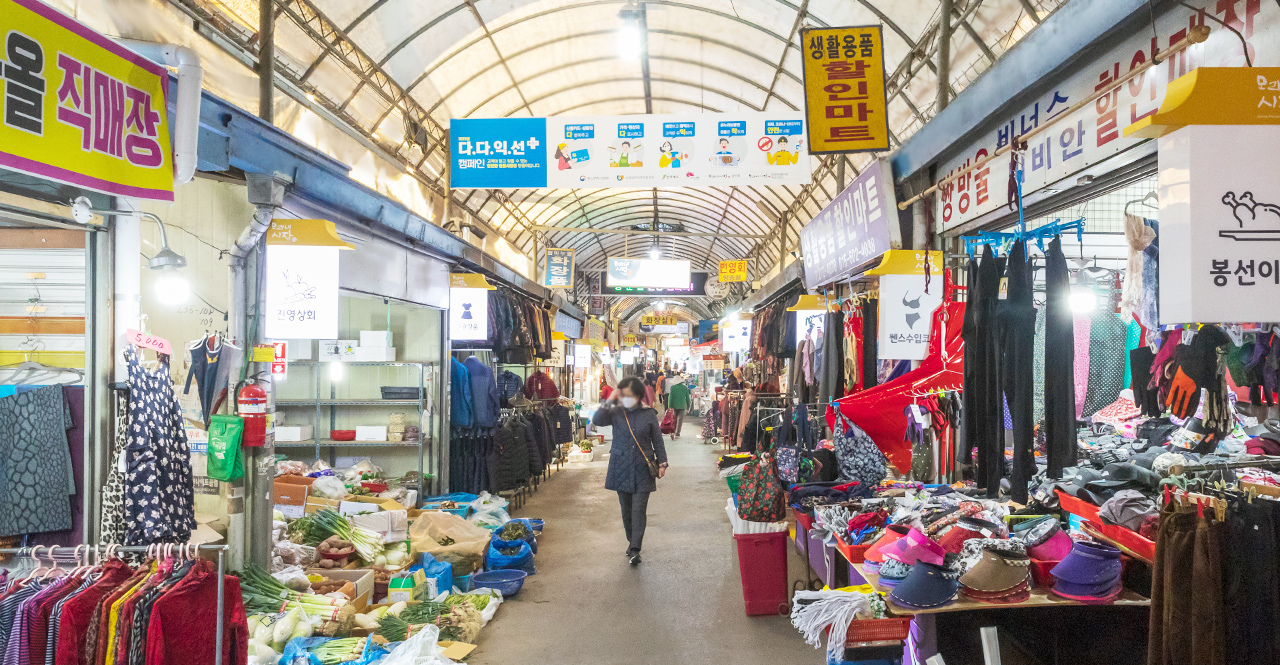 Time flies when you look at the densely packed stores in the alley.
It's fun to either walk on an unknown path, or to ask for directions from nice merchants.
Currently, various banchan stores are the mainstream of Jeonju Moraenae Aljja Market,
but in addition, they sell various products such as agricultural products, marine products,
livestock products, groceries, clothing, and miscellaneous goods. In most stores, Onnuri gift certificates and
Zero Pay are available, and courier services are also provided.
It's cheap and delicious, it's cheap but plentiful.
There are crispy-fried market chicken, savory market bread, and various snacks at Jeonju Moraenae Aljja Market.
Want to get some delicious food and high-quality products
while feeling the kindness of market merchants? There is no place like here.
If you are planning to visit Jeonju Moraenae Aljja Market but still worrying about where to go,
why don't you go to these 5 places recommended?
※ Caution! If you skip it thinking it's a taste you already know, you'll regret it! ※
6 Bucket List Restaurants
Parking Lot Information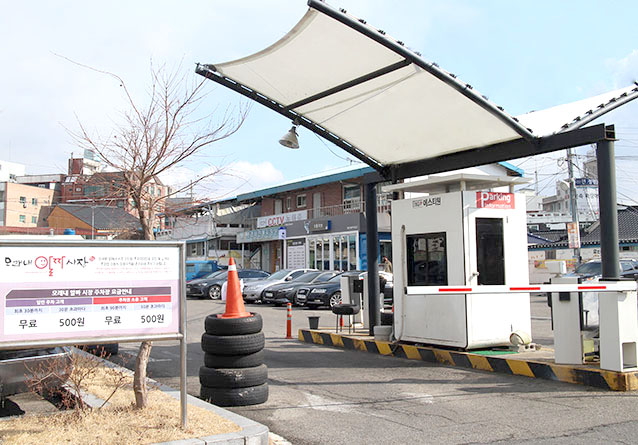 Location

8-8, Moraenae 4-gil, Deokjin-gu, Jeonju-si, Jeollabuk-do, Republic of Korea View Maps
Parking Fees

Free parking for 30 minutes, 500 won per additional 30 minutes (90 minutes free when using the market)
Extra Info.

Murals on the way to the market makes it easy to find the entrance