With the power of art and participation of residents
Revitalized Seohak-dong Art Village
Seohak-dong Art Village was filled with those who studied, including teachers and students to the extent that it was called 'Teacher Village' in the past.
Seohak-dong Art Village, which was simple and dignified, gradually degraded along with the decline of the old downtown area.
Then in 2010, a couple doing music and writing settled down in Seohak-dong Art Village. From then, the drive for change burgeoned.
Since then, artists, including painters, embroidery masters, and photographers moved in and the art gallery was built. Moreover, the village was selected for an Urban Renovation New Deal Project by the Ministry of Land, Infrastructure and Transport in 2017. Seohak-dong Art Village has been renovated with the participation of residents and the power of art.
Around Seohak 3-gil, Wansan-gu, Jeonju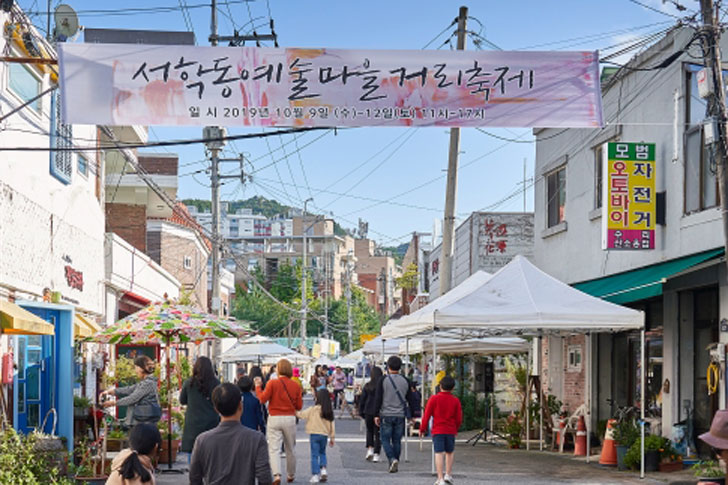 New tour theme with residents
The council hosts the Midsummer Night Beer Party, the Korean Thanksgiving Day Moon Greeting, and the Village Festival in the summer. Every Saturday, the Saturday Culture Market is held with the works from local artists. This is a practical market where you can purchase what you need at a reasonable price as well as works from artists. The market provides a good opportunity for acknowledging the Seohak-dong Art Village as residents in this village and neighboring districts, as well as tourists drop by the market.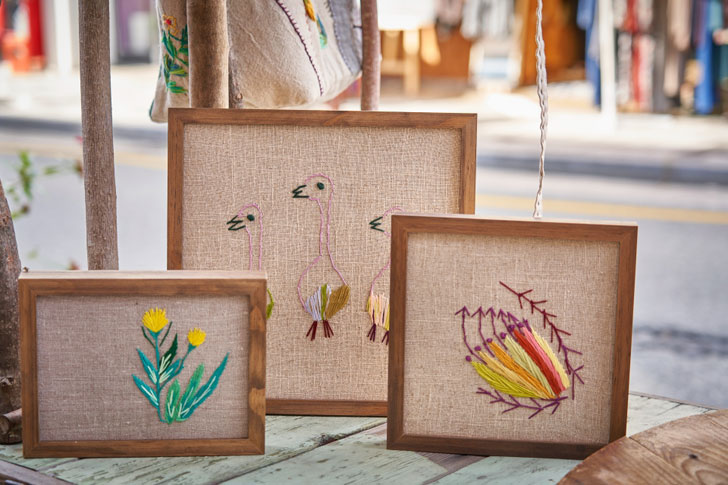 I'm an Artist
With the advancement of the Seohak-dong Art Village, even residents who didn't know about art can create their own works in the classes at a variety of studios that are supported by the Ministry of Culture, Sports and Tourism. They hold exhibitions and even sell their works. After classes, they make the clubs. Old ladies embroider, sew, and draw on the fabric and sell their works in Saturday Culture Market on a regular basis.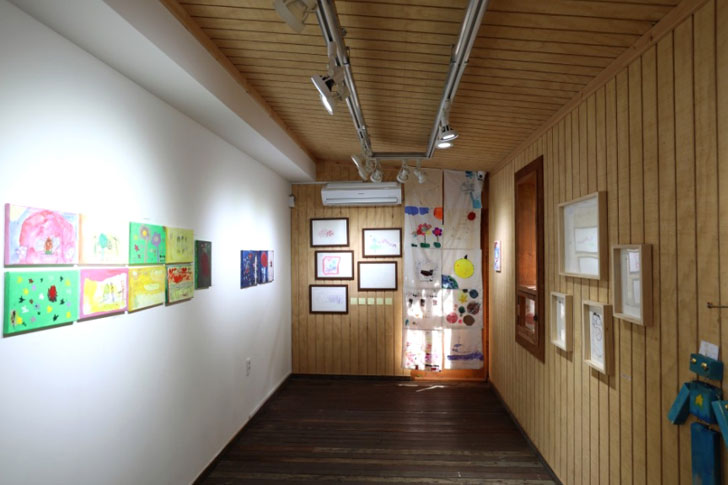 Hooray! Art School
Walking along the street, we could listen to music any place in the past. But music disappeared from the street at some point. Now, music was available only in specific places. So, art comes alive in Jeonju. The structures are set on the platforms on the street and small exhibition spaces are made. As we heard music on the streets, we see art now. The art instinct works are created using idea from students in the elementary school classrooms and installed on the streets.
Tour of major facilities/events in Seohak Art Village.