Visit Traditional Market! Jeonju Market Tour # 1
Jeonju Nambu Market has
549 years of history and famous food
3 minutes from Hanok Village!
Jeonju Nambu Market
Traditional market with a long history of Jeonju
Jeonju is an area where a permanent store, Sijeon, was opened from early on.
Due to its convenient transportation, Jeonju was a good place to grow into a commercial city.
Jeonju Nambu Market is originated from a market that was formed outside the old Jeonjubusung Castle.
It became the basis for the entire life history of Jeonju people, and still serves as the center of local economy and distribution. Jeonju Nambu Market has become a successful model of the traditional market by captivating locals as well as travelers through the Youth Mall and night market. This place played a major role in the nationwide spread of traditional markets, and was recognized as the No. 1 city to revitalize traditional markets by the government.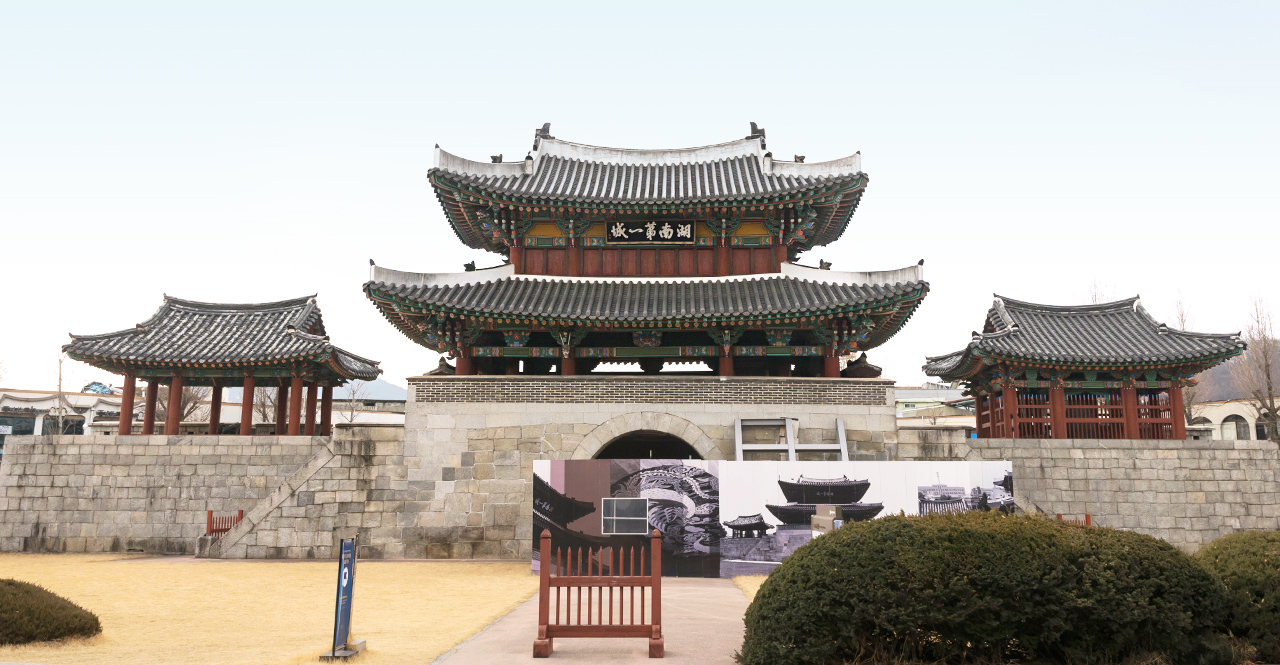 Pungnammun Gate and Jeonju Nambu Market are less than three minutes' walk from Jeonju Hanok Village.
It naturally leads tourists to visit. Jeonju Nambu Market was formed by the markets that stood
and gathered around Pungnammun Gate (Treasure No. 308), the only remaining south gate among the four main gates of Jeonju.
As a representative traditional market that has dominated the Honam region since the Joseon Dynasty,
and as the birthplace of the March 1st Movement in Jeonju, it is the only historical market which contains the deep history of Jeonju.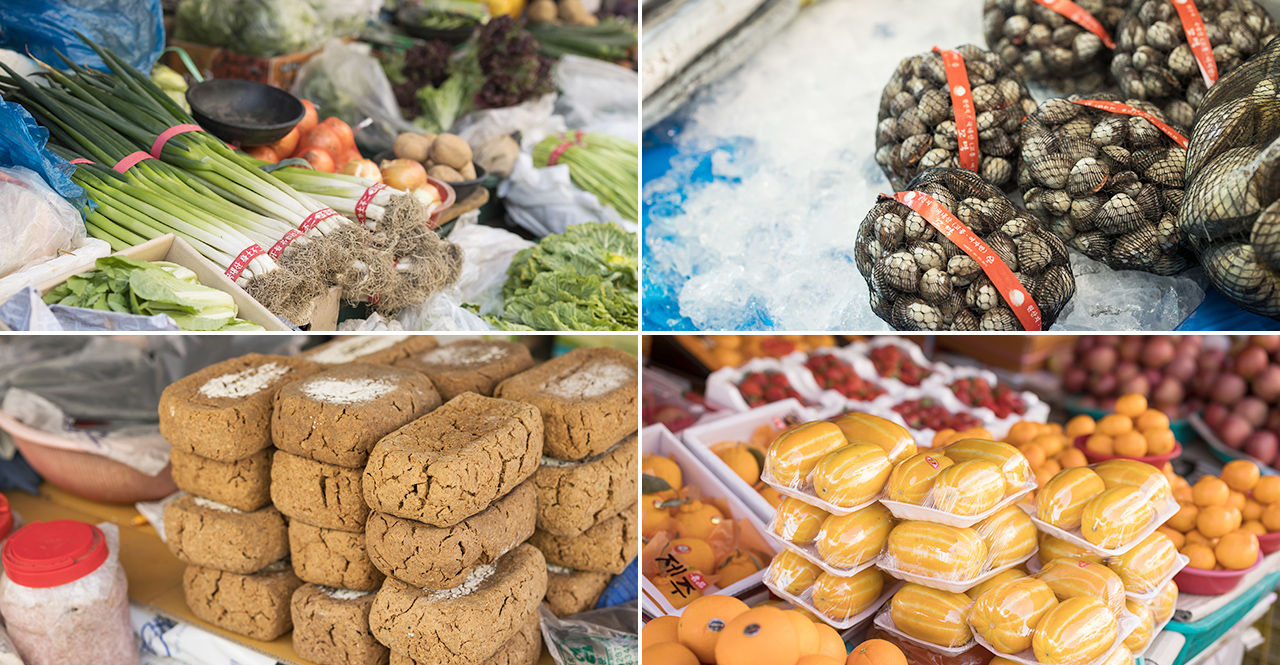 Since a long time ago, agricultural and marine products and local products have flocked from all over the country,
bringing the vitality and affection of merchants. As Jeonju Nambu Market is the largest market in Jeonju,
it takes responsible of local food by providing high-quality food materials and it is known as a must-visit course during the trip to Jeonju.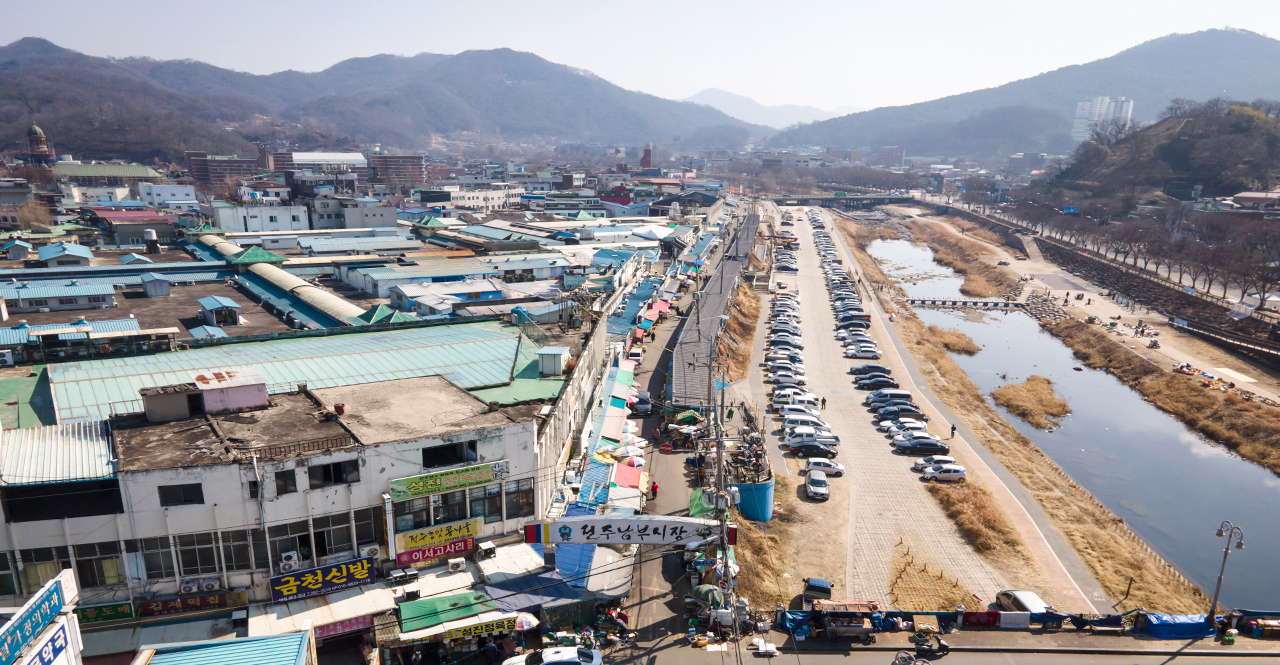 If you have finished looking around Jeonju Hanok Village, let's take a step toward the Jeonju Nambu Market,
where Pungnammun Gate is guarding the entrance. Since Nambu Market presents the largest scale
among Jeonju traditional markets, it has many things to see, enjoy, and eat.
Jeonju Nambu Market is the market that best shows the taste of Jeonju. It is close to Hanok Village, has many market entrances,
and has plenty of parking spaces. There is no better place than here to stop by with a light heart,
fill your stomach, and return with delicious food in both hands.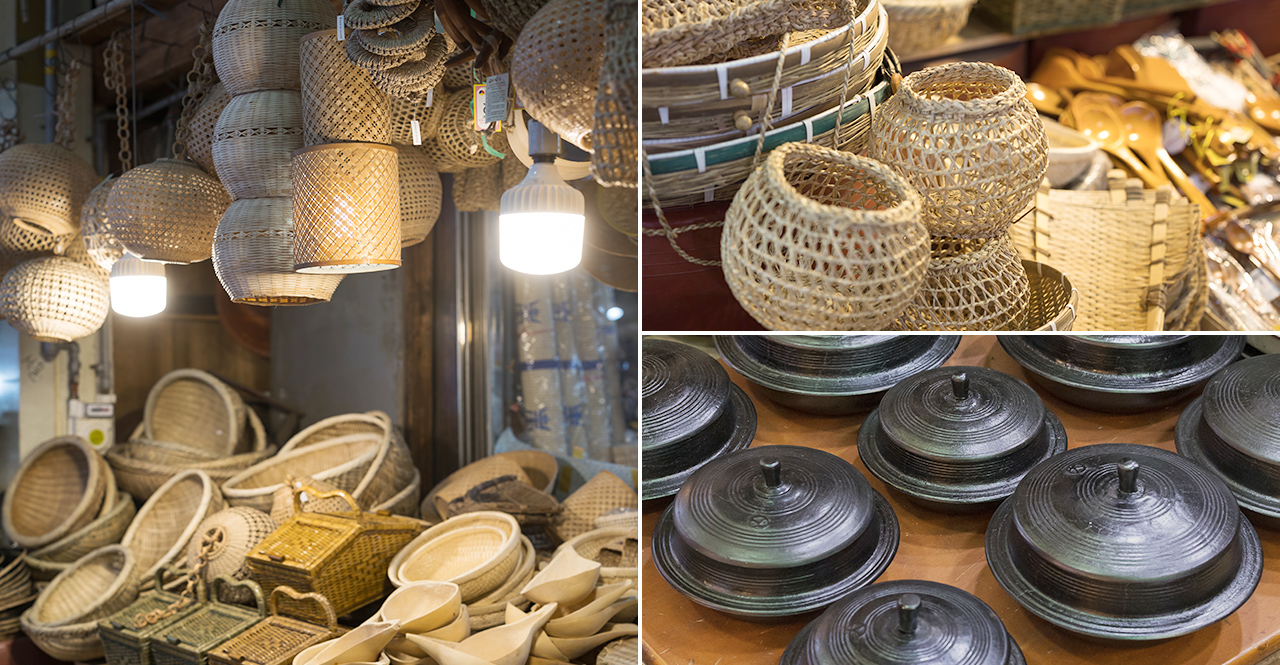 At the entrance of the market, traditional crafts catch the eye. There are woven wood basket and woven rice colander spoon,
handmade cast iron cauldron, and craftsmen-style wood furnitures and tablewares.
These are novel and distinctive, yet reminiscent and nostalgic.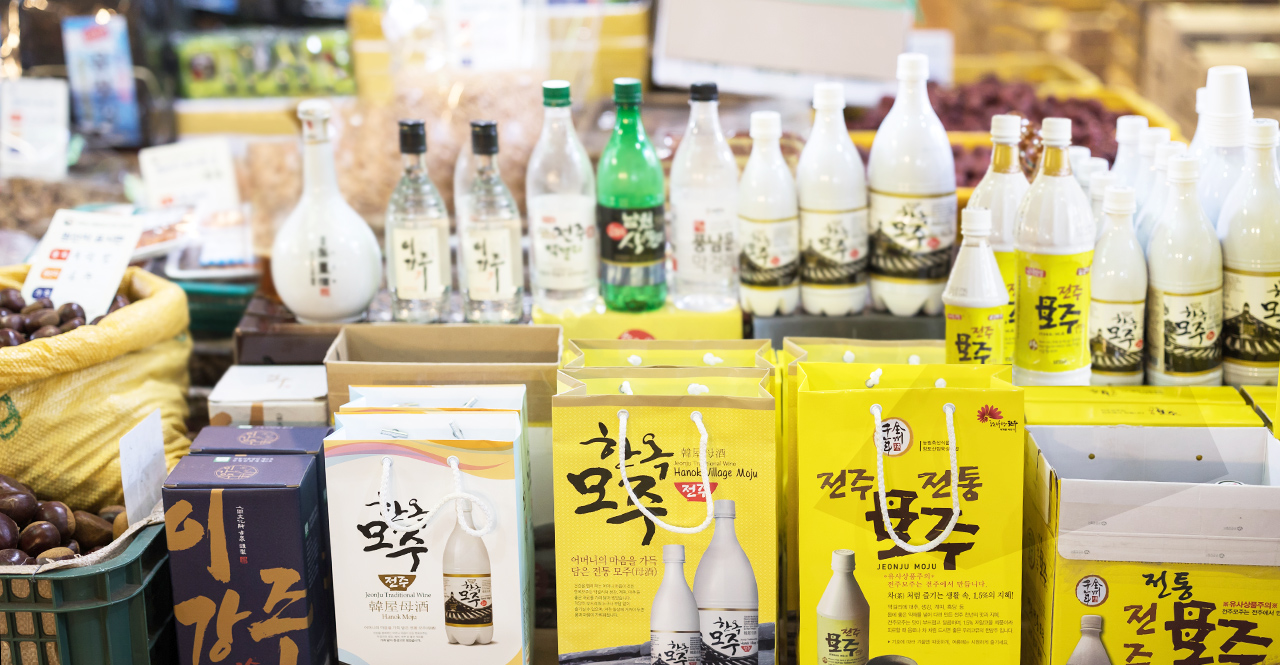 There are also shops where you can taste and purchase traditional liquor such as Jeonju Moju and Makgeolli. In the alleys,
there are teahouses that bring back old memories and lovely, cute, nice dessert cafes.
Since lots of various shops open at Jeonju Nambu Market, anyone who visit Jeonju can enjoy their sightseeing.
The market that best shows the taste of Jeonju
When you look around the market, there are many restaurants that have appeared on TV.
Jeonju Nambu Market as a sacred place for food has all the foods you can eat in Jeonju.
Please do not miss the pleasure of trying pisundae gukbap, bean sprout gukbap,
bibimbap, bunsik (Korean fast food), and plenty of snacks.
These are six local restaurants recommended that you must visit.
※ Caution! If you skip it thinking it's a taste you already know, you'll regret it! ※
6 Bucket List Restaurants