Farewell to the old year and greeting the new year Winter
Warm and hot Winter Food
Tastes of Jeonju.There are popular snacks that come to mind when we think about the winter tastes of Jeonju. Warm and hot food wraps the whole body with warmth, warming a cold body. While some can be made at home, others do not match the taste like those in restaurants. What is the reason? Having sweet potatoes with all family members on a heated floor in the winter becomes a memory for everybody.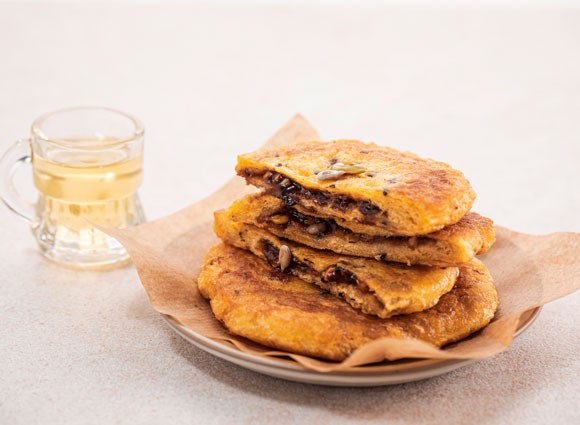 Hotteok (Korean Pancake)
The dough for Hotteok is made with flour and sweet rice. It is filled with sugar and then baked on a greased griddle. While there are several stories on the history of Hotteok, it is one of the representative street snacks of Korea. It also captivates foreign tourists. There are famous Hotteok shops in the Hanok Village. Just look for the long line waiting for Hotteok, and you will know what the taste is like. There is a wide range of Hotteok. Including basic Hotteok, sweet rice Hotteok, cheese Hotteok, honey Hotteok, rice cake Hotteok, nuts Hotteok, Japchae Hotteok, pizza Hotteok, and medicinal herb Hotteok in Jeonju.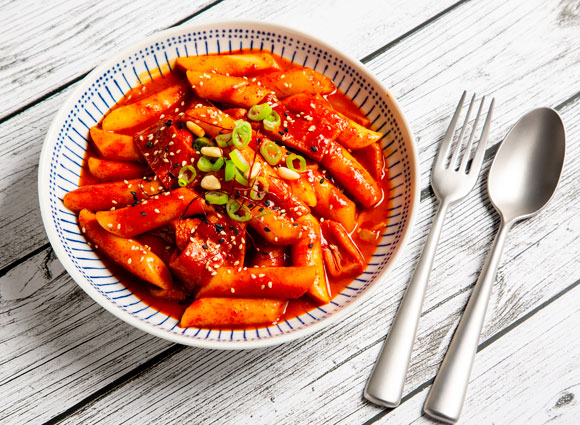 Tteokbokki (Stir-fried Rice Cake)
Tteokbokki is boiled with rice cakes, other ingredients, and red pepper condiments and is the truly best of the best street snacks in Korea.
Tteokbokki was originally a traditional dish included in Korean cuisine, made with meat and vegetables in soybean sauce in the royal court. While it's unknown when red pepper sauce was used to introduce Tteokbokki instead of soybean sauce, Tteokbokki with red pepper sauce became popular among the citizens and captivated our appetites.
There are lots of famous Tteokbokki shops around the traditional markets. Traditional Tteokbokki is a basic menu, and sauces became diversified as time went by. Rose Tteokbokki is the most popular among those who take pride in having diverse kinds of Tteokbokki. Have hot fish cake soup with spicy and sweet Tteokbokki at a cart bar, and you will make another warm memory in the cold winter.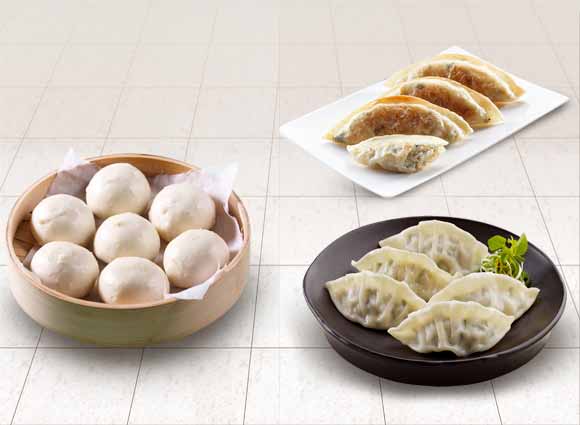 Steamed Bun and Dumpling
Bean paste is put into a fermented dough, and the dough is steamed. A delicious steamed bun, which we enjoy in winter, is made. There is a number of steamed bun shops with a long history in Jeonju. Heavy steam from the pot stimulates the appetite. The menu generally consists of steamed buns and dumplings. Some insist on only one menu. Others sell diverse dumplings and steamed buns, including steamed vegetable buns and Kimchi dumplings to attract diverse appetites. Steamed buns and dumplings have a deep taste because of the stuffing made with 100% Korean ingredients.