Tel

Address

55, Girindae-ro, Wansan-gu, Jeonju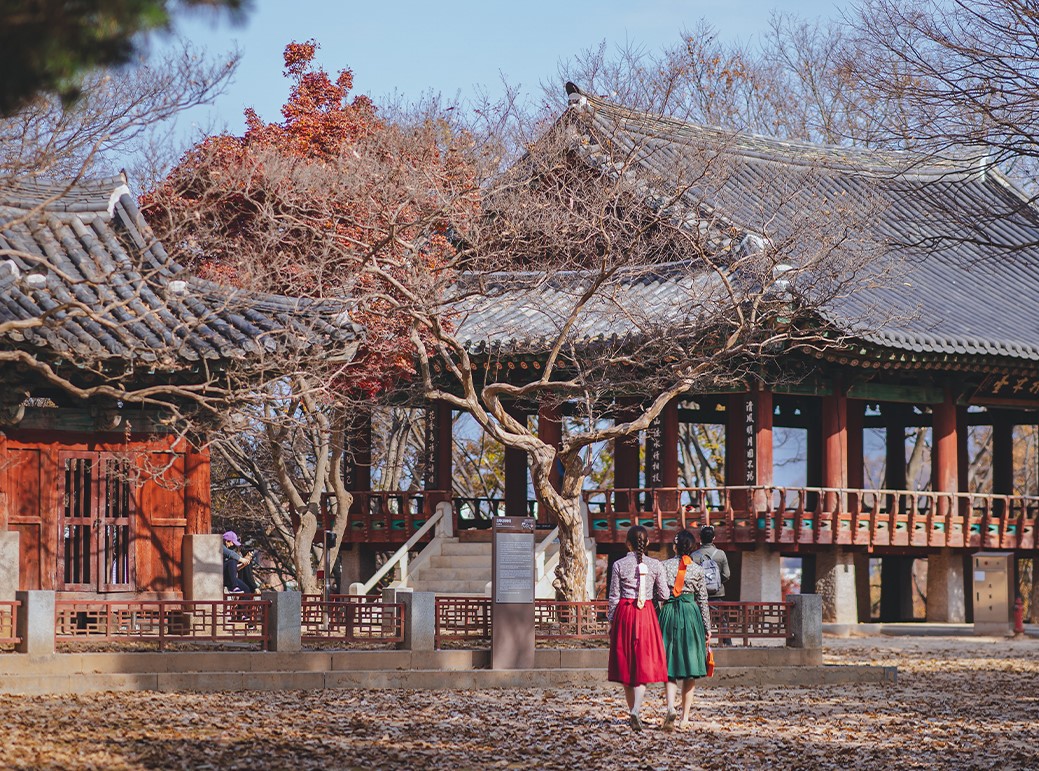 Omokdae, the famous place better to visit at night!
Omokdae is where the provincial governor of three provinces Yi Seong-gye defeated Japanese invaders at Hwangsan and celebrated the victory while returning to the capital city in 1380 (the 6th year of King Wu's reign).
There is the monument engraving 'Tae-Jo-Go-Hwang-Je-Ju-Pil-Yu-ji (太祖高皇帝駐畢遺址)' which was written by King Gojong in 1900 (the 37th year of King Gojong's reign).
Cross the pedestrian overpass from Omokdae. Go up about 70m, and you will find Imokdae at the bottom of Seungamsan Mountain.
Omokdae is where Mokjo Yi An-sa, the great-great-grandfather of King Taejo Yi Seong-gye of the Joseon Dynasty, lived.
The history was written in "Yongbieocheonga (Songs of Flying Dragons)".
The monument engraving "Mok-Jo-Dae-Wang-Gu-Geo-Yu-Ji(穆祖大王舊居遺址)" written by King Gojong was also established in Imokdae at the same time as the monument in Omokdae.
Both Omokdae and Imokdae Historic Sites have been places for Jeonju citizens to rest from long ago.