Tel

Address

2, Girindae-ro, Wansan-gu, Jeonju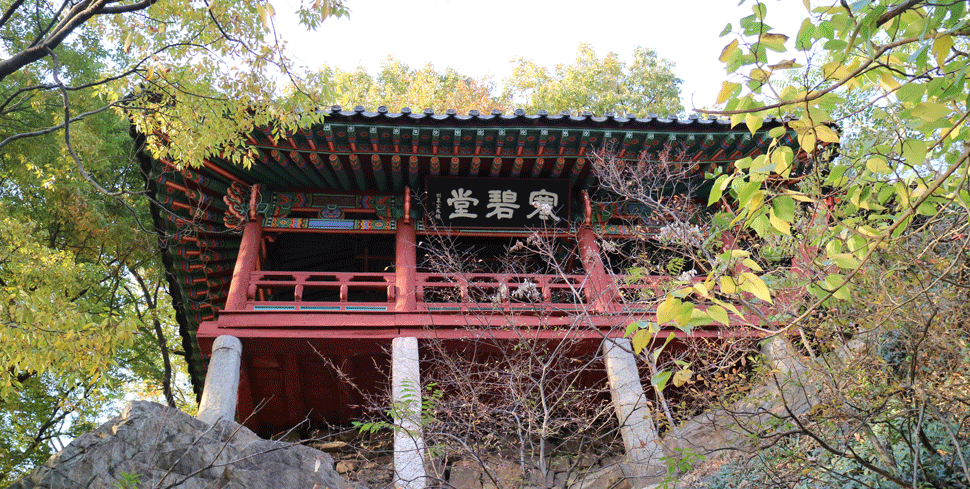 One of th 8 Scenic Views of Jeonju!
The poet Choi Seung-beom chanted about the elegance and pleasure of Confucian scholars, which might be embedded in 'fog scenery' from Hanbyeokdang Pavilion' and yearned for it.
The Hanbyeokdang Pavilion was built on the vertical cliff on the top of Balsan Hillside on Seungamsam Mountain.
The small pavilion under the Byeongpungbawi Rock is Hanbyeokdang.
The fog going up the rock was named 'Hanbyeokcheongyeon' in the past and is one of 8 Scenic Views of Jeonju.
Hanbyeokdang Pavilion might be the space where calligraphers had a nice chat with congenial companions because of lots of poems composed have a theme which surrounded the broad floor, rafters, and under eaves.
Hanbyeokdang Pavilion was designated as Jeollabuk-do Tangible Cultural Heritage No. 15.