Farewell to the old year and greeting the new year Winter
Jeonju, with snow heaped up Snowscape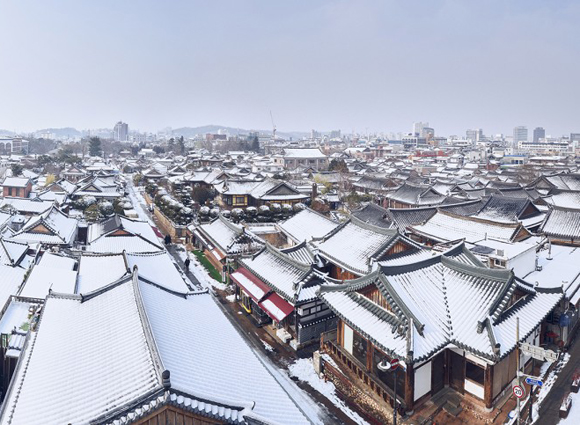 Snowscape of the Hanok Village
You may be instantly captivated seeing the snowy scenery of the Jeonju Hanok Village. The roof tiles of Hanok covered with white snow boast an appearance exposing their delicate lines through the snow. Seeing the scenery, you may feel as if you moved to a village during the Joseon period through a time slip. You may want to stay in that place longer without noticing your frozen feet being fully indulged in the sentiment.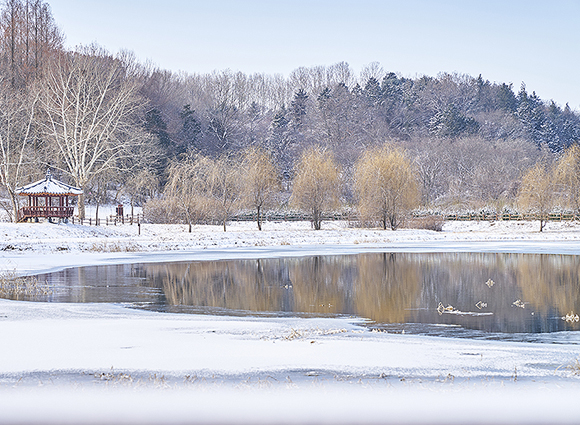 Osongje Pond
Walk along the Geonjisan Mountain Trail, and you will meet Osongje Pond and Geonjisan Mountain. Geonjisan Mountain, with its cypress forest and Osongje Pond were nearly destroyed due to a redevelopment project. But Osongje Pond was renovated as an eco-park after the project was cancelled due to objection from local residents. Unlike diverse ponds in Jeonju, Osongje is a small pond hidden on Geonjisan Mountain. However, Osongje Pond greets people with a variety of nature depending on the season. When it snows in winter, Osongje Pond boasts the beauty which can't be explained.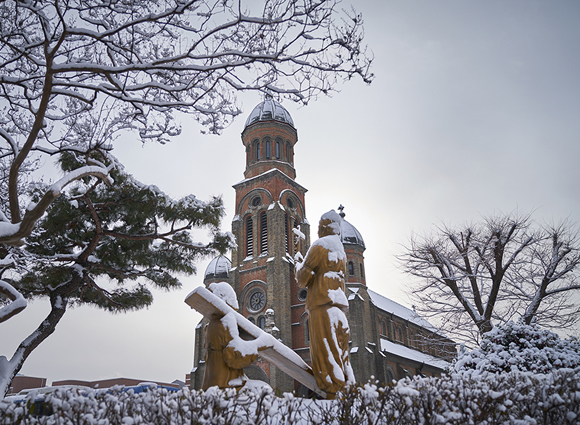 Jeondong Catholic Church
The Hanok Village with tile roofs and the Jeondong Catholic Church generate an exotic mood and a magnificent appearance in perfect harmony. As the biggest and oldest Catholic church with western-style architecture in the southwest region, Jeondong Catholic Church mixes the Romanesque and Byzantine styles. It was selected as one of the most marvelous Catholic Churches in Korea, along with Myeongdong Catholic Church in Seoul, and Gyesan Catholic Church in Daegu. When it snows over this red-brick building, Jeondong Catholic Church is the spot to take the best photo of your life. You will find yourself being a social butterfly after taking a photo at the representative site in Jeonju, which is favored by both citizens and tourists due to the historical significance and elegant appearance of Jeondong Catholic Church.