Tel

Homepage

Address

51, Taejo-ro, Wansan-gu, Jeonju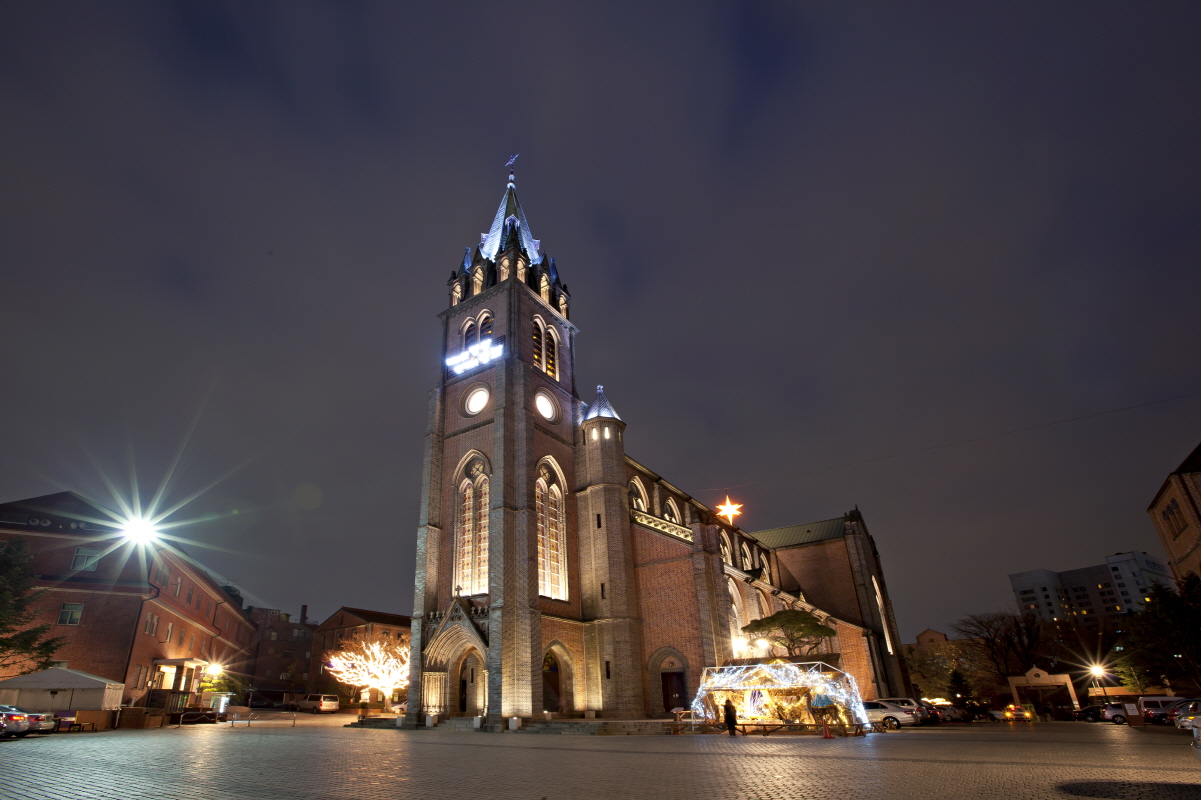 The Jeondong Catholic Church along with the History of the Catholic Church in Korea
Jeondong Catholic Church looks simple and cozy at the entrance of the Hanok Village.
During the Catholic prosecution in 1791, Yun Ji-chung (Paul) burnt ancestral tablets in accordance with the doctrine when his mother passed away.
Confucian scholars severely criticized him. Jeondong Catholic Church was built on the martyr's site where Gwon Sang-yeon (James), who was related to Yun Ji-chung, was beheaded.
Jeondong Catholic Church is the cradle of missionary work and became the parish church in the southwestern region in Korea.
In the spring of 1891, one hundred years from when the two saints were martyred, missionary work started after securing the site for the parish church.
Father Baudounet, the first provost, started construction in 1908 to commemorate the 100th anniversary of martyrdom.
The Jeondong Catholic Church construction was completed in 1914. It was designed by Father Poisnel, who also designed the Myeongdong Catholic Church in Seoul.
It took 23 years from commencement to the completion of construction.
Convergence of eastern and western features in Romanesque style
During the Japanese colonial era, the Residency-General demolished the fortress walls and Pungnammum Gate to construct a new road in Jeonju.
Father Baudounet brought rocks from the fortress wall and used them as the foundation stones of the Catholic church.
The foundation stone from that fortress wall still strongly supports the Catholic church.
About 100 Chinese bricklayers baked bricks with clay from the demolished Jeonjuseong Fortress, and granite stones were brought from Hwangdeungsan Mountain in Iksan, Jeollabuk-do, using carts.
It is said that timber was harvested from Chimyeongjasan Mountain.
Jeondong Catholic Church looks cozy, like being in a mother's arms through its appearance, converging eastern and western features in a Romanesque style.
It is known that Jeondong Catholic Church is one of the biggest and oldest buildings in modern western-style architecture in the southwestern region of Korea.