Jeonju Seobu Market
As the only market in the western district of Jeonju, Jeonju Seobu Market directly trades clean foods, including vegetables and fruits supplied by farmers in Wanju-gun and Gimje-si. The market has an exclusive parking lot for the convenience of visitors. You can see the Seobu Market sign on Yongmeori-ro. Go up the road, and you will arrive at the market. The parking lot is at the end of the alley.
18, Hyodong 2-gil, Wansan-gu, Jeonju-si, Jeollabuk-do
Administration Office 063-221-5336
Goods: Clothing, food, miscellaneous goods

- Braille blocks (in front of major facilities). Convenience facilities for the blind.
- Access: The main entrance has no raised spots. So, wheelchairs can easily access the market.
- Helper dogs are allowed.
- Parking guide for the disabled (barrier-free convenience facility)
- Access: Wheelchairs can easily get access to the market because no sports are raised.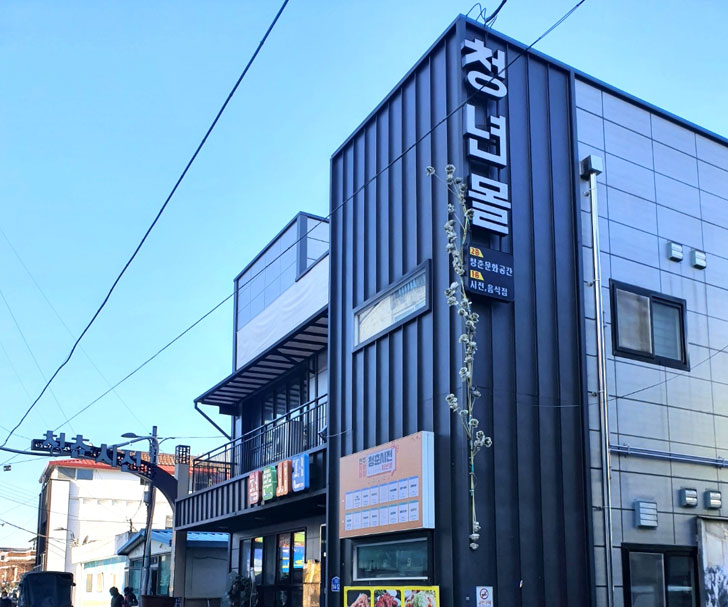 Hope for the youth!
Vitality for the traditional market!
Cheongchunsijeon, the youth mall in Jeonju Seobu Market 'Cheongchunsijeon', the youth mall in Jeonju Seobu Market, was formed as a start-up site for youths by using the idle space in the traditional market in accordance with the 'Youth Mall Operation Project in a Traditional Market', which is backed by the Ministry of SMEs and Startups in Jun. 2017. Cheongchunsijeon is the place where those 40 years of age or younger can start their own business as the startup space is filled with dreams and ambitions of the youth. The first floor sells simple snacks suitable for the taste of the youth, including crepes, mac & cheese, coconut drinks, and muffin. The 2nd floor provides an experience space, including creative culture goods and handmade gift items. The annex building provides classes for experiencing insects or reptiles.
14-12, Hyodong 2-gil, Wansan-gu, Jeonju
- Management: general management (Jeonju Municipal Government), selection and management of young merchants (Merchants Association)
- Operating hours: Tue.-Sun. 11:00-21:00 (closed on Mondays)
- Tenants: Unemployed youth 39 or younger living in the Jeonju without business registration
- Inquiry: Seobu Market Merchants Association(063-228-1616) / Jeonju Job & Youth Policy Division. (063-281-2494)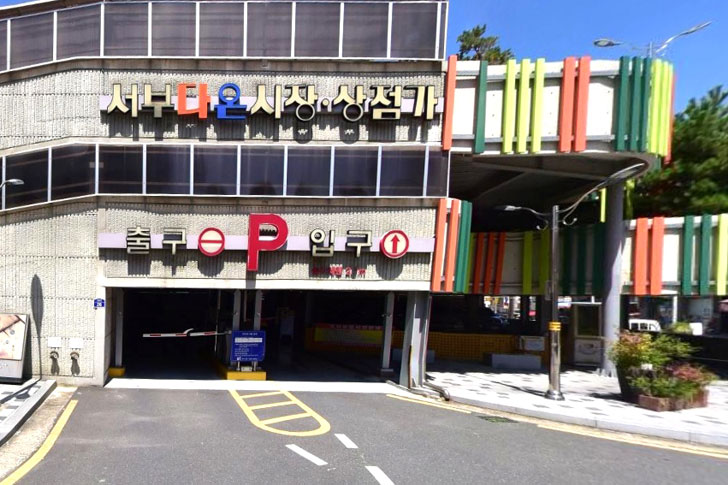 Parking Guide
Free parking ticket given for customers purchasing goods of over KRW 10,000 in any shops in the market (1 hour 15 min.)
Visitors can use the free parking ticket given on the day of visit.
KRW 6,000 a day
After free parking for one hour 15 min., KRW 500 is added per a half hour.