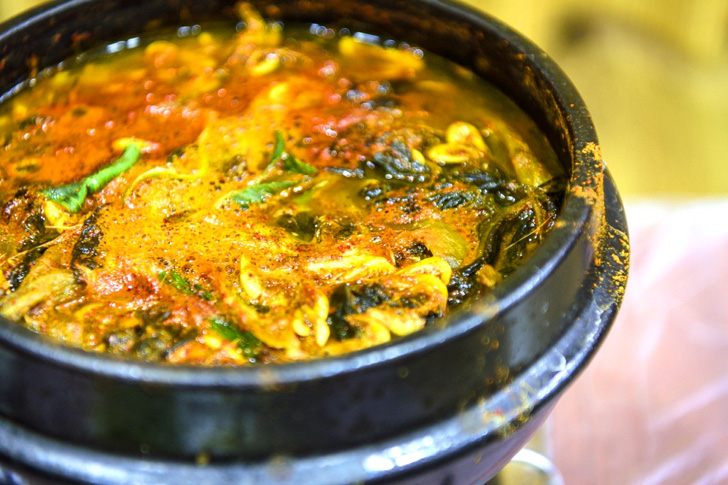 Simmering freshwater fish stew in an earthen pot! Omogaritang Stew
In the Jeonju dialect 'Omogari' is an earthen pot. Catfish, mandarin fish, minnows, Korean bullheads (Bbagasari in Korean) and other various species of fish are boiled in small or big Omogari depending on the number of customers. Spicy fish stew boiled like this is called Omogaritang Stew. Omogaritang stew stimulates the appetites of gourmets with the essence of great endeavors and cooking skills. The stock is boiled with freshwater fish, vegetables, and diverse condiments, and tastes spicy and savory. It's a very popular choice as a recuperation food for citizens.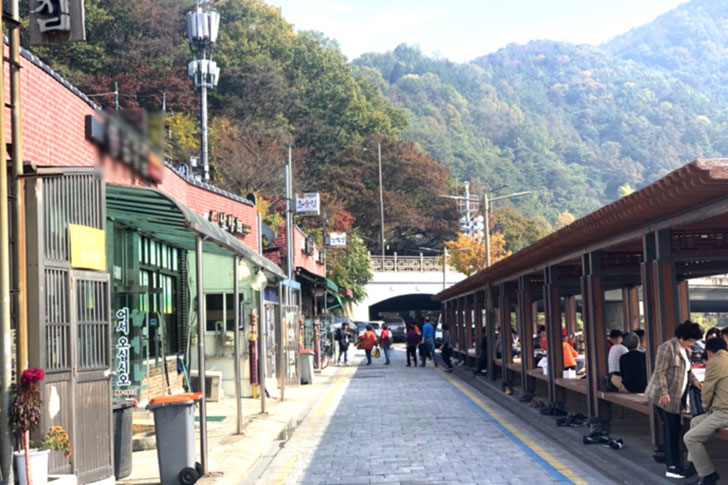 Recuperation foods appreciated on the Jeonjucheon Riverside
The restaurants selling original Omogaritang Stew are clustered along one street near the Jeonju Hanok Village. This street is very attractive because visitors can taste Omogaritang Stew while appreciating the Jeonjucheon Stream. The restaurants are lined up along the riverside from the Jeonju Hanok Village to Hanbyeongnu Pavillion.
The story of Jeonjucheon Omogari through video