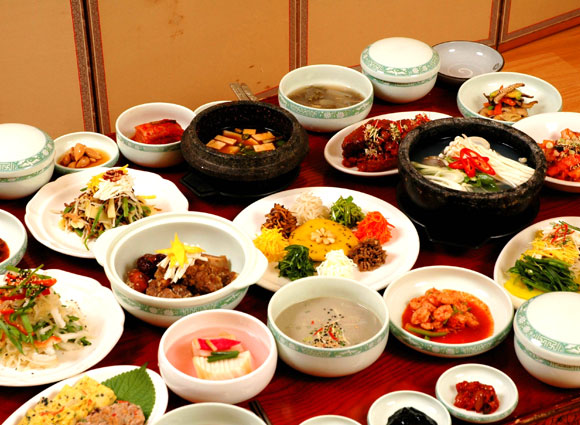 First UNESCO Creative City of Gastronomy in Korea!
Hometown of Korean Table d'Hote
When we look through the development of deep-rooted Jeonju food, it may not be incidental that many famous restaurants include the name "Jeonju" in any district in Korea. The food looks more delicious when the symbolic word 'Jeonju' is added, including Jeonju Bibimbap, Jeonju Bean Sprout Soup with Rice, Jeonju Korean Table d'Hote, and Jeonju Makgeolli. Jeolla-do's cooking skills and affection, Jeonju food enhances its unique taste into food.
The food tradition continues up to now and was the basis for Jeonju to be designated as the first 'UNESCO Creative City of Gastronomy' in 2012, the fourth in the world following Popayan, Columbia (2005), Qingdao, China (2010), and Ostersund, Sweden (2010).
At that time, UNESCO-designated screening experts gave high scores that Jeonju kept endeavoring to develop a variety of traditional cultures, including food. Furthermore, they rated the efforts to develop creative leaders high and noted the hearty homemade food that has continued for a thousand years, the Korean food chef development program, and the Korean-style professional coordinator development. The Guardian, one of 3 prestigious newspapers in the UK, introduced Jeonju as the 'unequaled city in Korea in terms of food' in the special report 'Korean Food Journey' commemorating the 2018 Winter Olympics held in Pyeongchang.