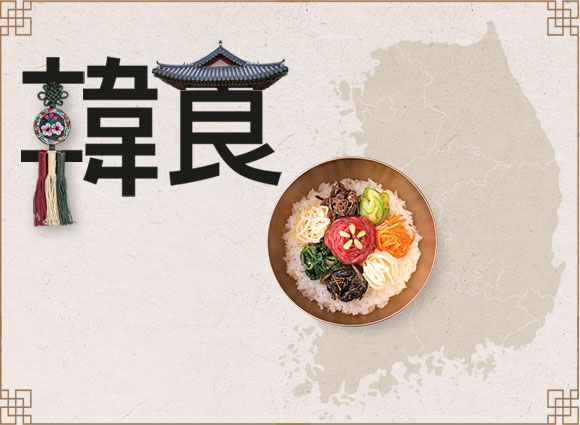 Very Best Food of Korea
Jeonju Bibimbap
As one of the Top 3 Dishes of Joseon and the most favored food among foreigners and the representative food of Korea, Jeonju Bibimbap is the best Korean food. Jeonju Bibimbap is made with rice, bean sprouts, one of 10 Delicacies of Jeonju, and about 30 ingredients, including eggs, garnishes, gingko nuts, pine nuts, chestnuts, walnuts, and various kinds of seasonal vegetables. Jeonju Bibimbap is a nutritious food that enables the even intake of carbohydrates, fats, protein, vitamins, and minerals. It is a healthy and perfect food that contains the wisdom of ancestors and scientific principles and is favored by all people worldwide.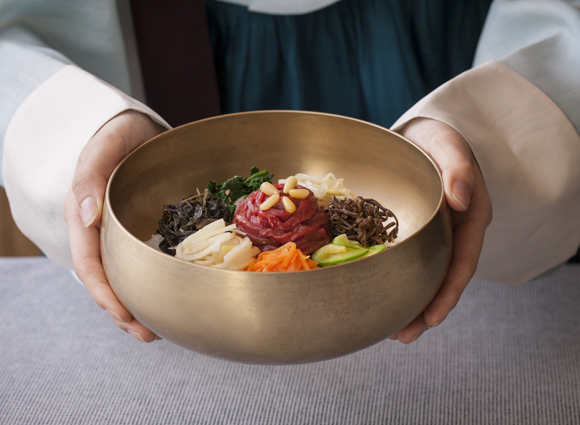 History of Jeonju Bibimbap
Originated from Royal Cuisine
There are several stories about the history of Bibimbap, such as Bibimbap was royal cuisine. Other stories say that it was sacrificial food or food made during the farmers' busy season. Furthermore, some stories claim that it was made during the Donghak revolution or the king's food when fleeing from a royal palace. Jeonju Bibimbap originated from royal cuisine. In accordance with historical records, Bibimbap has been favored in Jeonju since about 200 years ago.
Jeonju Bibimbap was widely favored as the representative food of Korea because of the abundance of good food materials from Jeonju (10 Delicacies of Jeonju) and good cooking skills of the local women.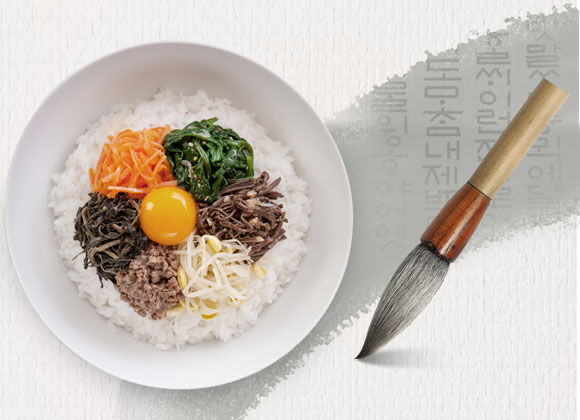 History of the name Bibimbap
While the name Bibimbap has changed several times, there is no difference in its meaning 'mixing diverse side dishes with rice'.
Goldongjiban(骨董之飯) The word "Goldongjiban" was mentioned for Bibimbap in the "11th Month of the Lunar Calendar" Section in Seasonal Customs of the Eastern Kingdom(東國歲時記, 1849) written by Hong Seok-mo during the reign of King Sunjo, the 23rd King of Joseon.
Bubuimbap Siuijeonseo (是議全書, a recipe book in the late 1800s) is the representative manuscript on the recipe of a noble family whose author is not known. In this book, Bibimbap is written Goldolban [骨董飯, 汨董飯] in Chinese characters and 'Bubuimbap' in Korean.
Bubimbap In Jeseonyorijebeop (Recipe of Joseon), written by Bang Shin-young, published in 9 editions from 1913 until 1939, Bibimbap was mentioned as Bubimbap.
Bibimbap The present name is Bibimbap.