Revitalize consumption in stagnant alleyway!
Jeonju Alleyway Dream Festival
The 'Jeonju Alleyway Dream Festival' was held to recover the alley economy of Jeonju, which has been struggling due to the prolonged pandemic and shrinking consumption. Celebrating its 2nd year this year, this festival is held under the theme of the dream of a rejuvenating alley business area, to help restore and revitalize the stagnant alleyway business area, such as Hyeoksin-dong Clock Tower, Hyeoksin-dong Daebang DM City, Hyeoksin-dong Gijije Waterside Park, Pyeonghwa-dong Saeteo Park, It was held at a total of 7 locations, including Gongju Street, Songcheon 2-dong Community Service Center, and Gaekridan-gil.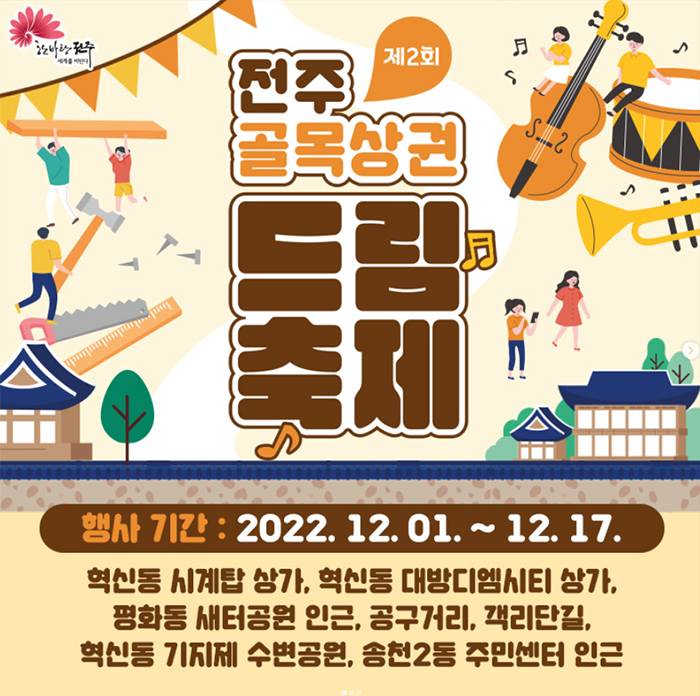 Alleyway Dream Festival, which opened with plenty of opening events
The Alleyway Dream Festival was held in Jeonju, where people overcame the corona crisis and welcomed people with rich and enjoyable events. In front of the Hyeoksin-dong clock tower shopping district, a tree-lighting ceremony was held along with the opening ceremony, adding to the Christmas feeling with a brightly shining tree. The alleyways were full of vitality due to the people who visited specialized alleys to enjoy the festival and the shops that prepared various events and attractions.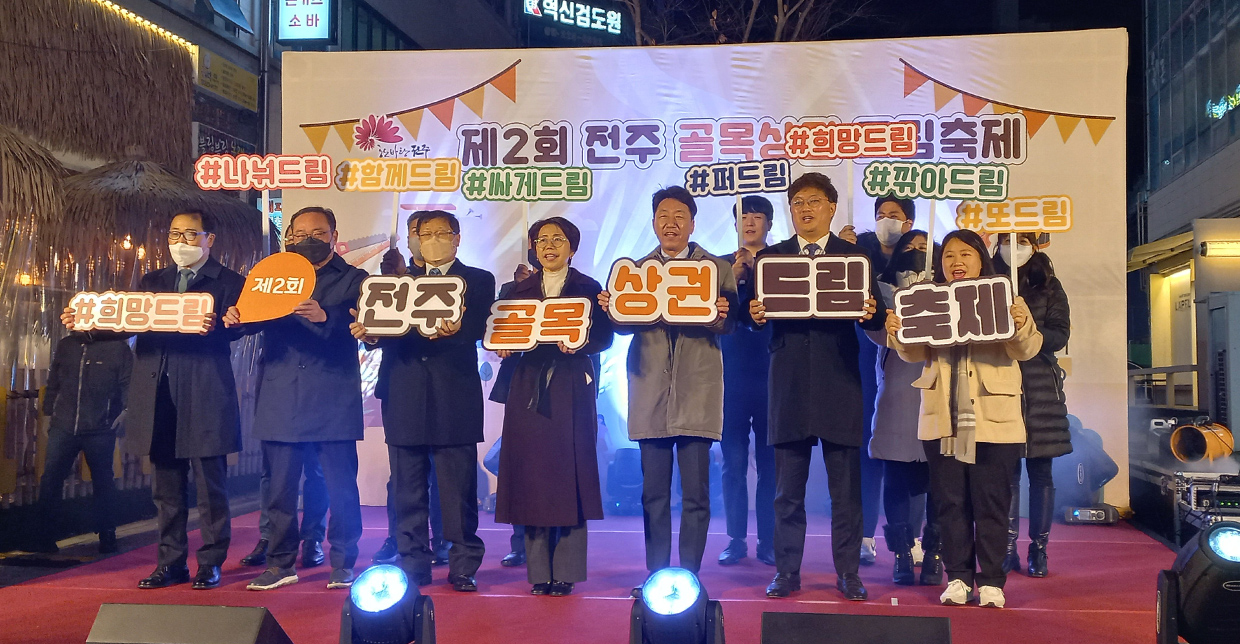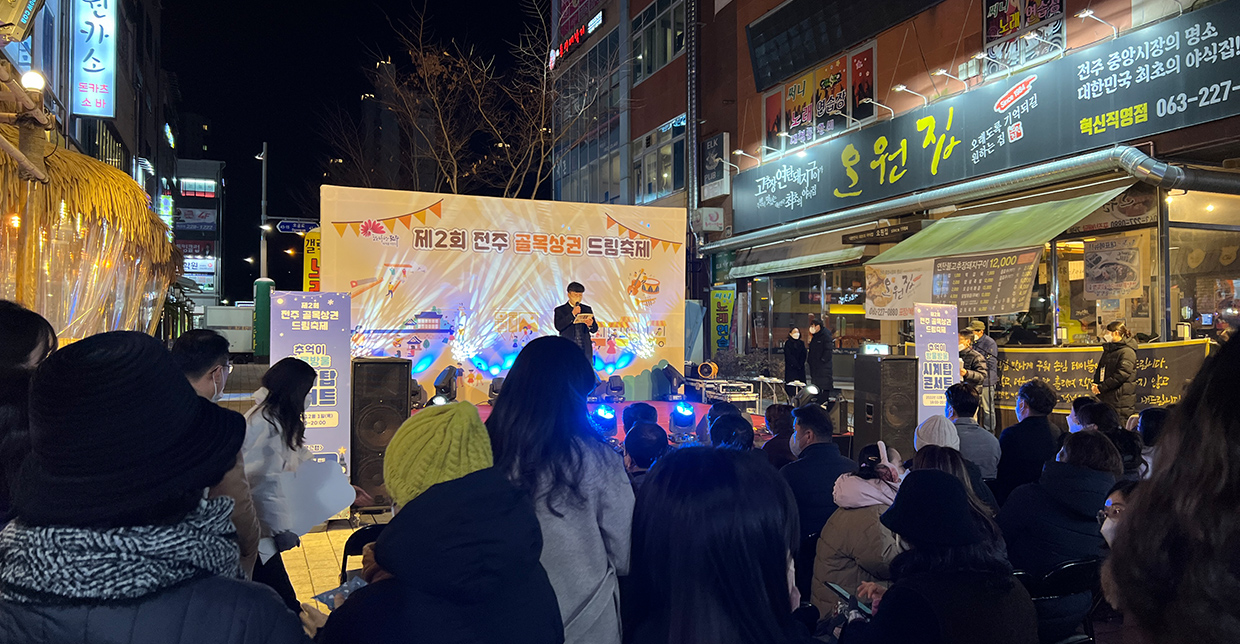 Retro performances for the 40-50 generation were presented along with the opening ceremony with the program 'Memories of teardrops, retro innovation!'. Despite the extremely cold weather, many people enjoyed the festival while enjoying the events and performances composed of parts 1 and 2. After visiting shops that sell various products, enjoying stage performances and various side events, and filling your stomach with delicious food, you will be surprised at the time that has passed without you realizing it. Seeing the people participating in the exciting festival without realizing the time is passing, I feel proud that the vitality of the alleys is returning and recovering with everyone's participation.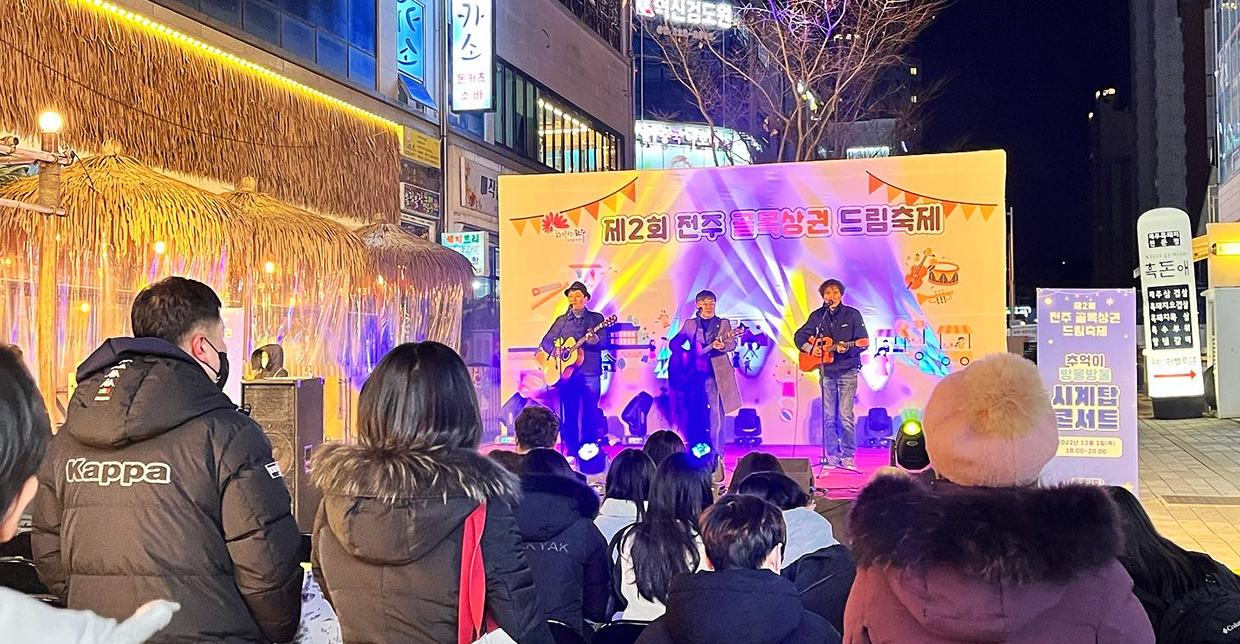 Various events in specialized alleyways
Various attractions, sales events, and stage performances were held in Daebang DM City Shopping Center in Hyeoksin-dong and Saeteo Park in Pyeonghwa 2-dong. Each venue where programs were held under the themes of 'Magic Winter at M-STREET!' and 'Dream Field Peace Festa with Residents and Merchants!' It was crowded with children eagerly waiting in line. Various experience programs were held, including a bead bracelet made by myself, and children's laughter continued in the air bounce playground prepared as a play area.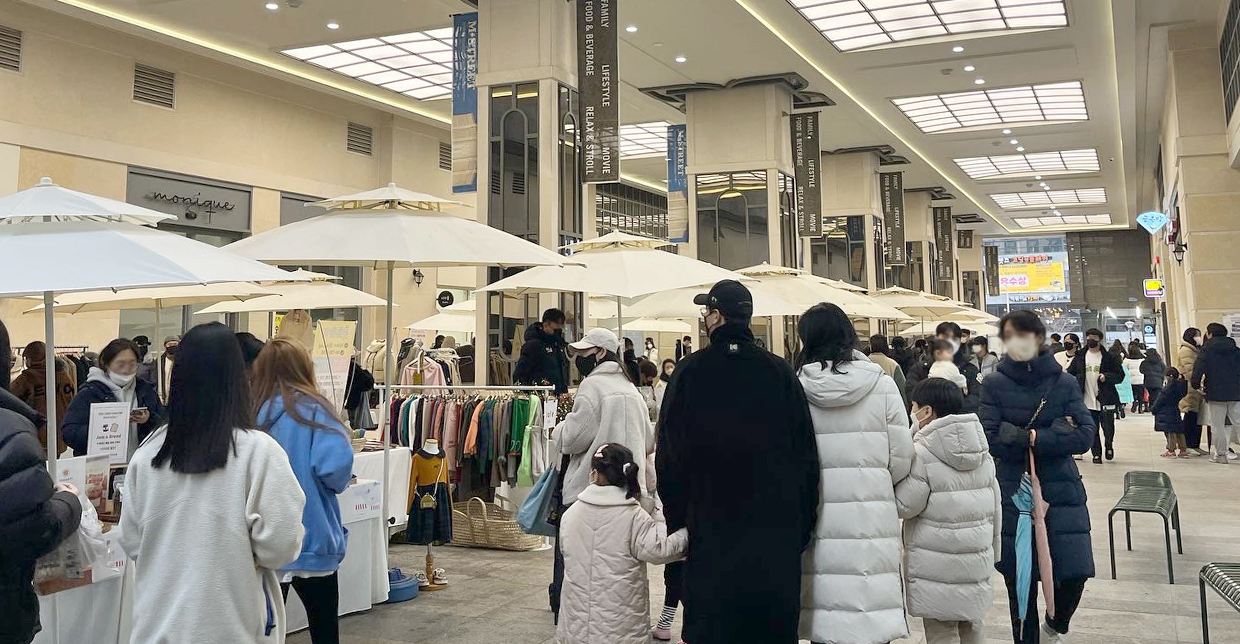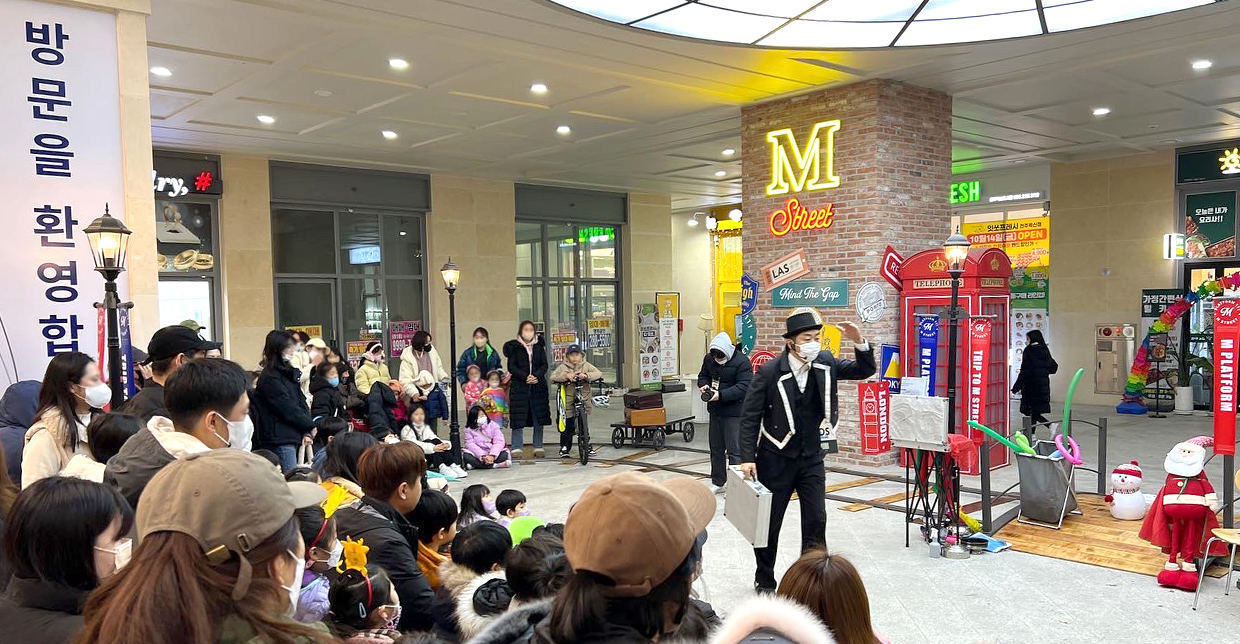 Following last week, the Dream Festival in the Alleyway Business District held its second stage at Hardware Street, Gaeknidan-gil, and Gijije Waterside Park. In the 'Jeonju Specialized Hardware Street', events such as a tool flea market, tool class, and tool busking were held, and in Hyeoksin-dong Gijije Waterside Park, 'Gijije Hidden Singer Concert!' was held with a beautiful waterside park in the background.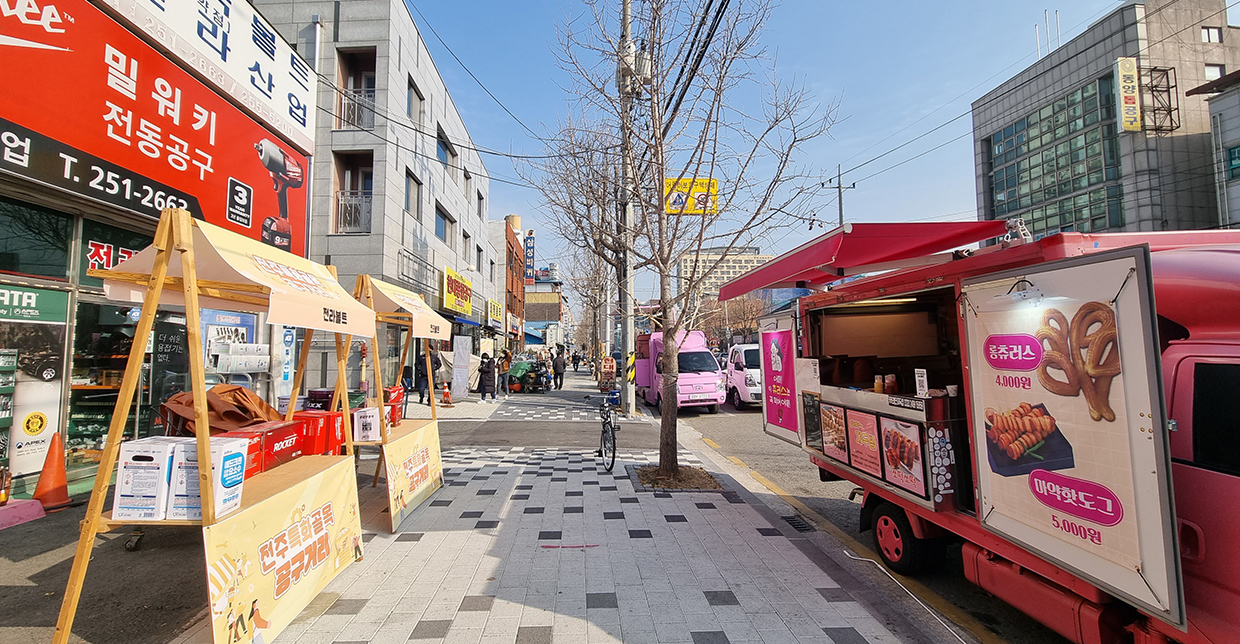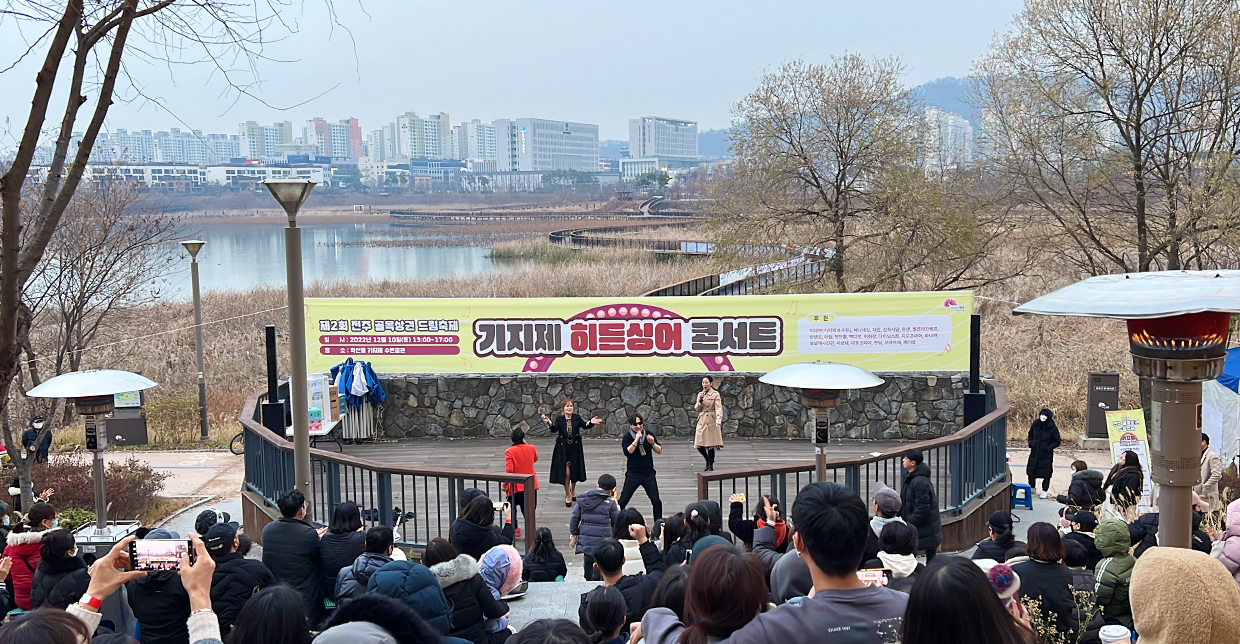 On Jeonju's hip street, 'IN Gaeknidan-gil', events such as a flea market and singing contest were held with citizens. Jeonju is having a rich December full of colorful things to see and enjoy along with the bustling Dream Festival in the alleyways.