Merry Christmas~
Ogeori Culture Plaza is now pre-Christmas
Isn't Christmas one of the biggest events of December? Memories of decorating a sparkling and pretty tree while waiting for Santa with excitement always come back as good memories every year. Now, in the last month of 2022, the last month of 2022, the Christmas tree and trees at the Culture Plaza in Jeonju Ogeori are shining with beautiful lights.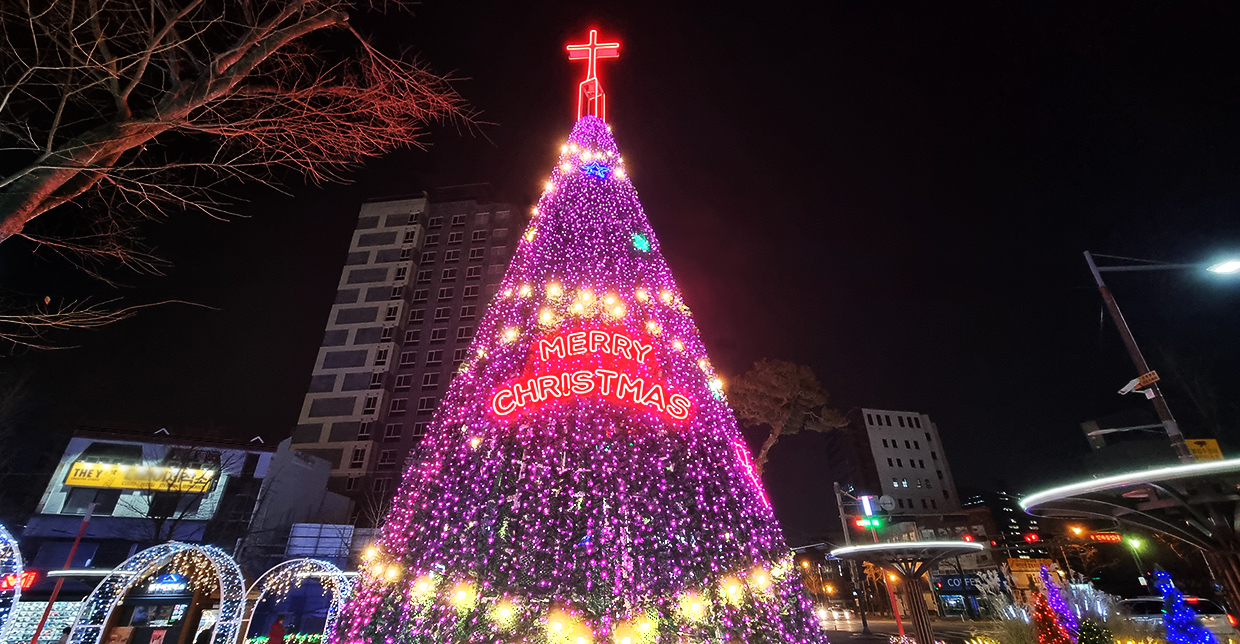 The Christmas tree with a more colorful look
A beautiful Christmas tree is erected every Christmas season at the Ogeori Culture Plaza located in downtown Jeonju, but this year it is decorated a little more specially. The gigantic Christmas tree shines in a more splendid manner than last year, and the decorations decorated with colorful twinkling lights evoke the Christmas sensibility. Looking at the Christmas tree, I feel sorry for the year that has passed quickly, and I am full of excitement, hoping that Christmas will come soon.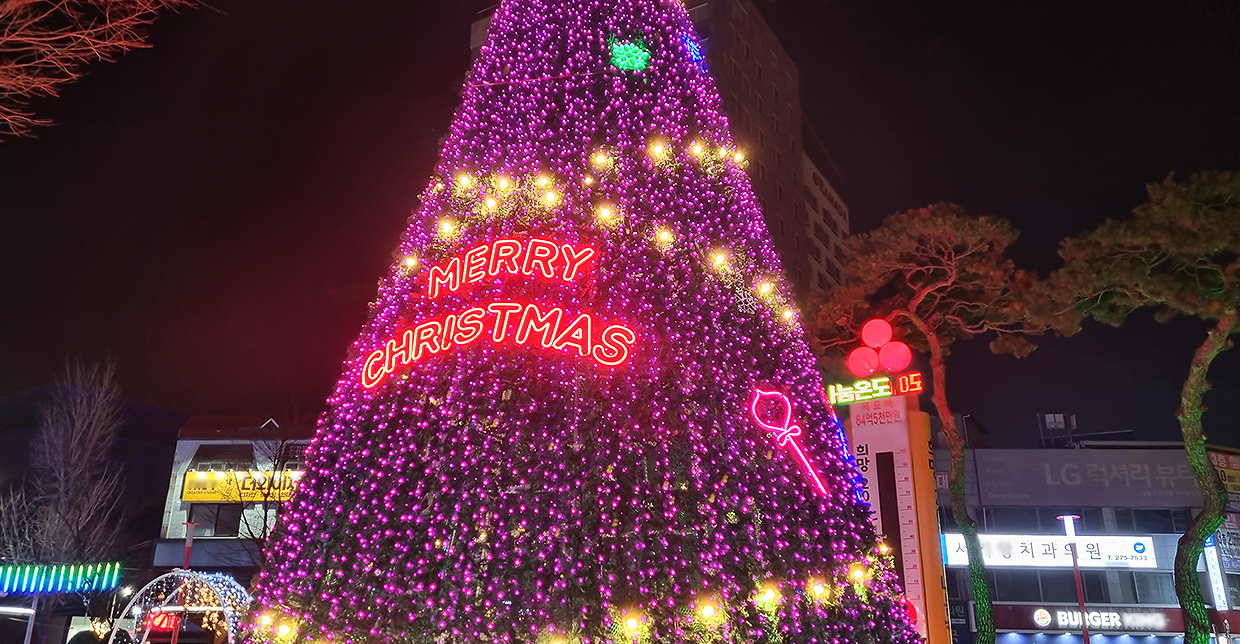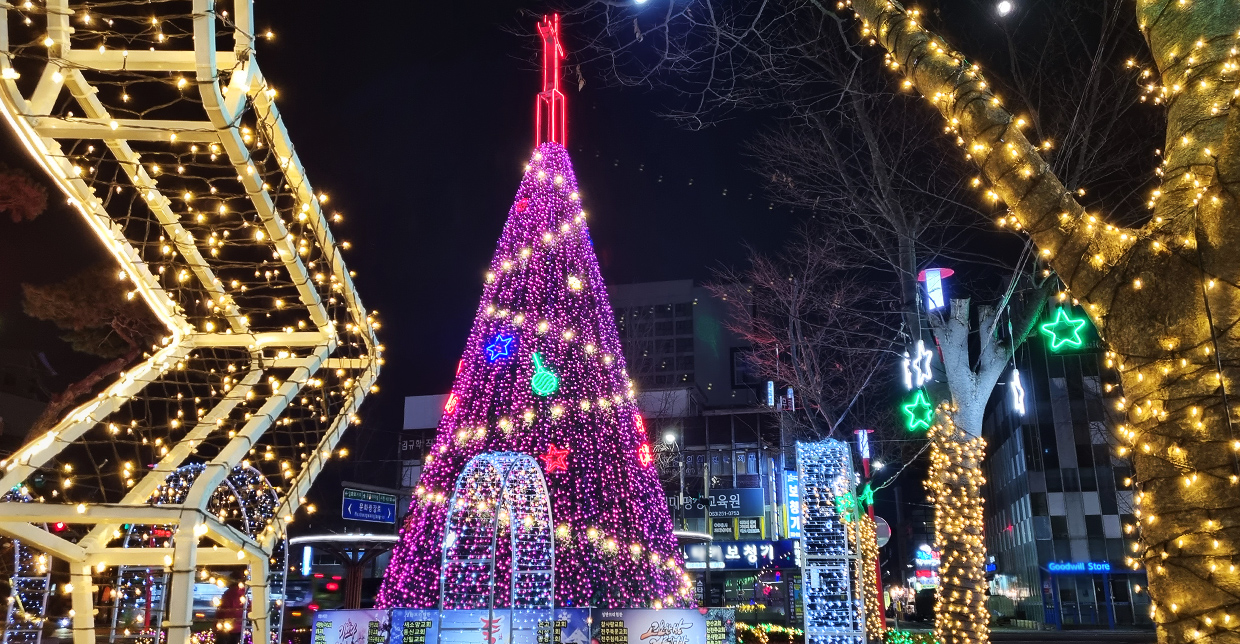 Standing next to the tree shining with warm light, even the cold winter feels cozy and warm. If it snows on Christmas, the white snow and the colorful lights will create a more wonderful scenery. With high anticipation, I promised to visit the Ogeori Culture Plaza once again on Christmas.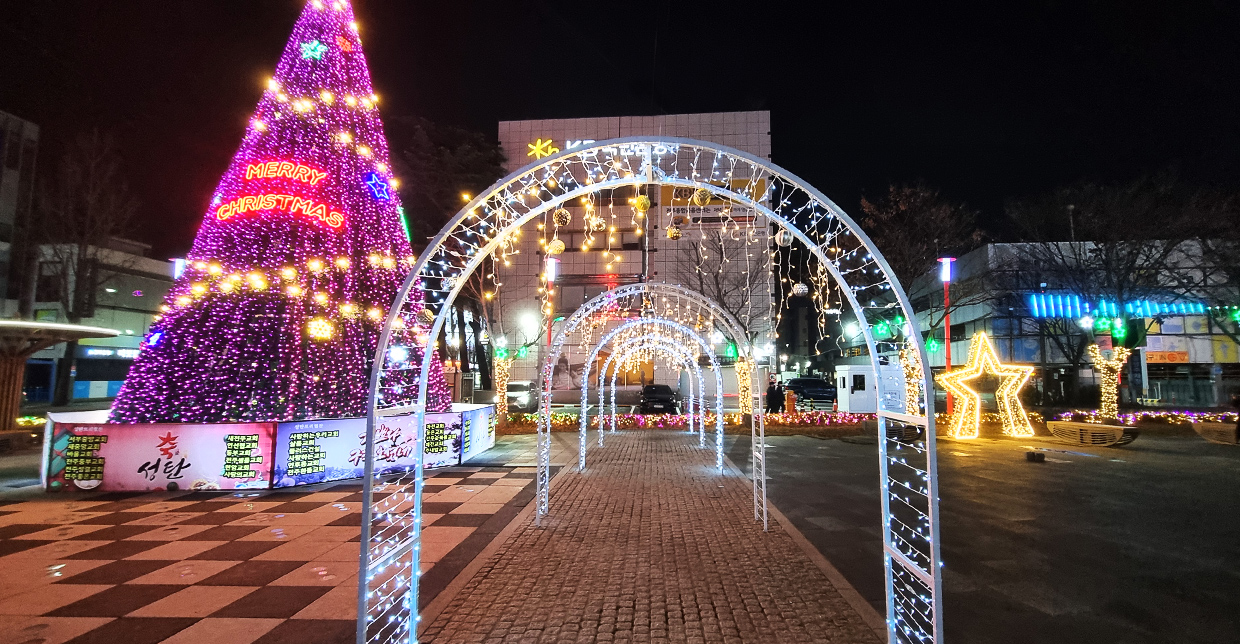 Illuminated scenery around the tree with lights
The colorful tree is really nice, but the surroundings are also beautifully filled with colorful lights, tunnels, and sculptures as if starlight fell. The scenery of the Ogeori Culture Plaza, which forms a square of light with the tree, is so different from the usual appearance that it feels as if you have come to another world. Tree sculptures with colorful round lights, trees decorated with lights emitting colorful lights, and the appearance of grass are shining with colorful colors as if flowers are blooming.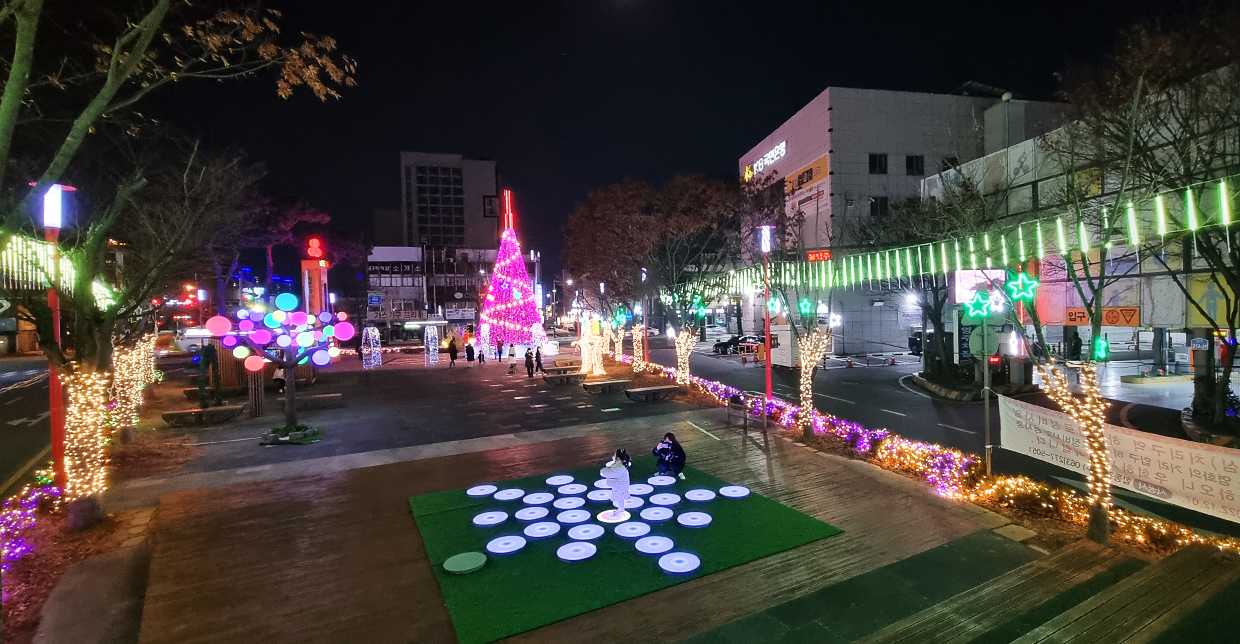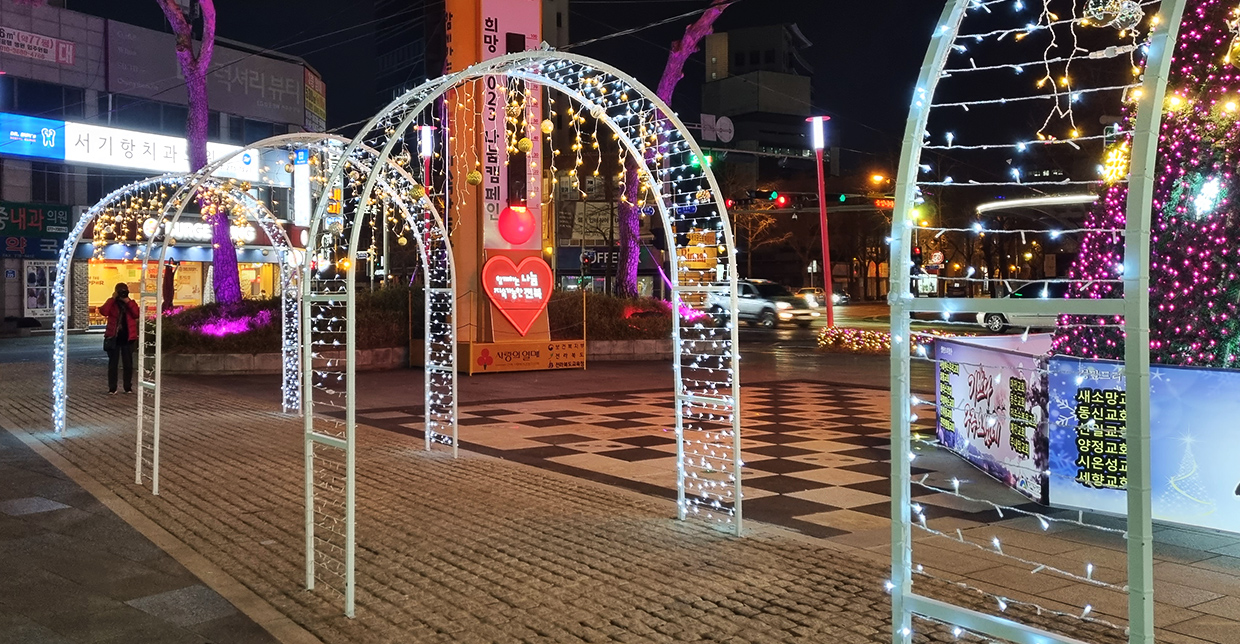 The Ogeori Culture Plaza, dressed in colorful clothes, is a great photo zone no matter where you stand. No matter where you pose and take pictures, your hand pressing the shutter will be busy with the Christmas-like lighting scenery. Waiting for the upcoming 2023, this December night is shining. This is the Ogeori Culture Square where you can happily end the year in a landscape full of colorful and beautiful lights.
Location

9-7 Gosa-dong, Wansan-gu, Jeonju-si Map View