2022 Jeonju Kimjang Culture Festival Sketch
Combining taste and style The 4th 2022 Jeonju Kimjang Culture Festival
The '2022 Jeonju Gimjang(Kimchi Making) Culture Festival' held by Jeonju City and the Jeonju Food Integrated Support Center will be held around the Jeonju Sports Complex for three days from the 18th. This festival, which is very popular because you can learn and experience kimchi in Jeonju, the city of taste, recruits 1,000 family units to participate every year in advance and offers a 'on-site Gimjang(Kimchi-making) experience' where you can make kimchi for the whole year along with premium recipes that contain the taste of Jeonju. ', 'non-face-to-face Kimchi making experience' where you just need to receive kimchi ingredients and mix them at your house, 'Kimchi sharing event' where organizations and organizations participate to deliver to the underprivileged, and 'Kimchi making market' where you can purchase fresh Kimchi ingredients at direct stores proceeds with Let's go to the scene of a festival full of Gimjang Kimchi.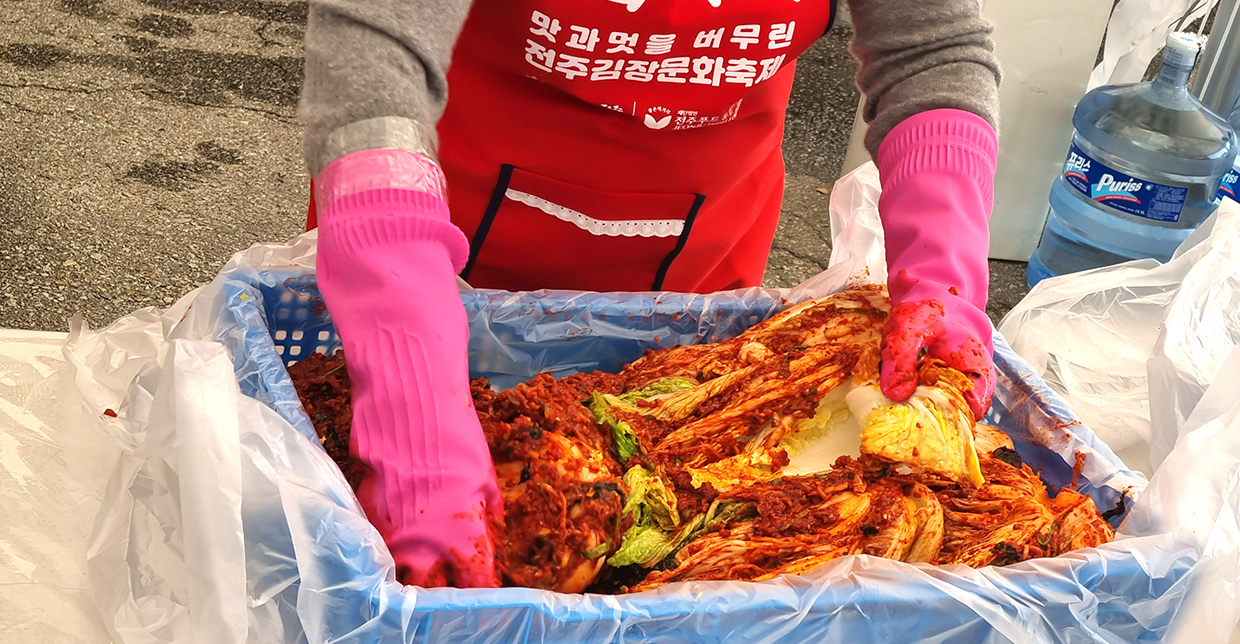 Difficult and cumbersome Gimjang, now easy!
In November, when the cold wind begins to blow, when every house starts to get busy preparing for Kimchi, you realize that winter is coming. When Gimjang was registered as a UNESCO Intangible Cultural Heritage of Humanity in 2013, it became a custom to prepare for winter to the extent that it was introduced as a "culture of making and sharing Kimchi."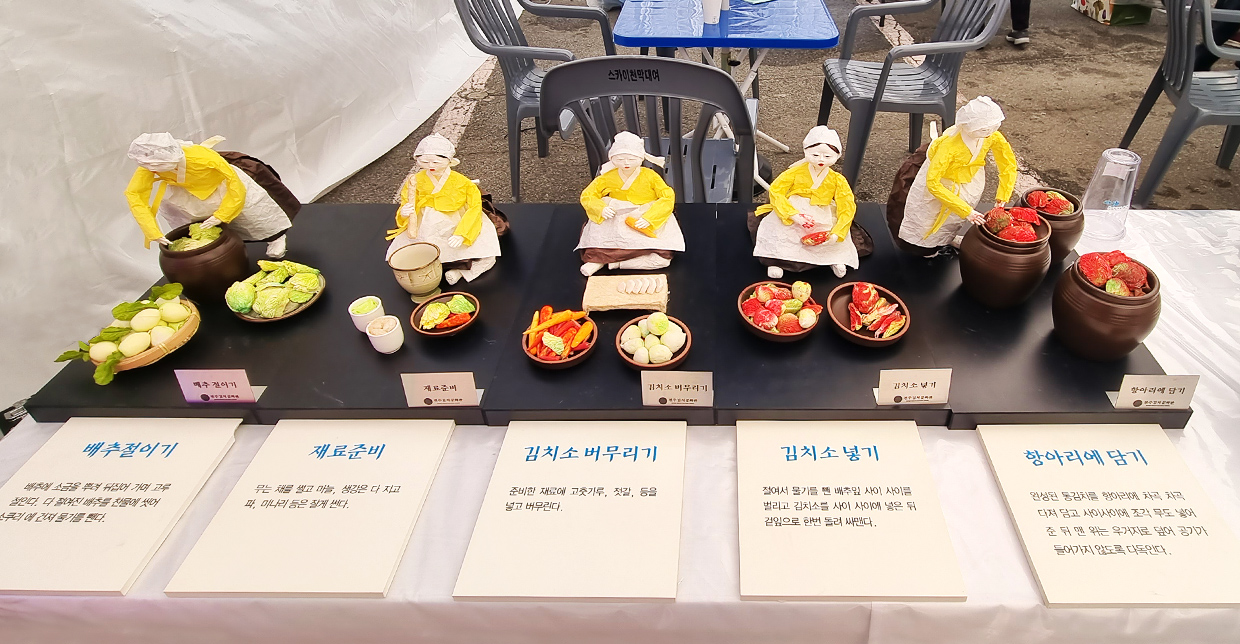 But nothing is easy from one to ten! For a successful Kimchi-making, they have to do the long legwork at markets or supermartets to prepare good ingredients, pickle cabbage, trim various sub-materials, and even make Kimchi-filling materials, which influences the taste of kimchi. The 'Jeonju Kimchi-Making Culture Festival' prepares pickled cabbage and kimchi in advance to relieve all of this trouble.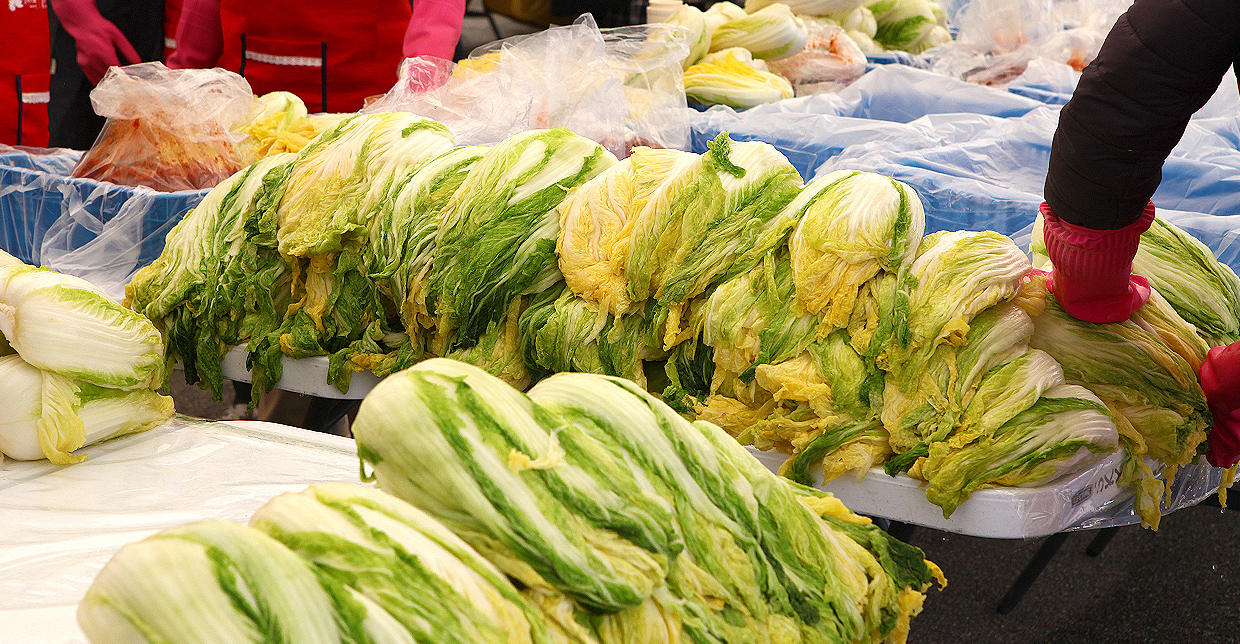 The highlight of the festival, a pleasant Gimjang(Kimchi Making) experience
The Jeonju Gimjang Culture Festival has established itself as a popular festival with enthusiastic responses this year as well, providing safe food by using agricultural products grown and certified by local farmers and preparing experience ingredients through thorough hygiene management.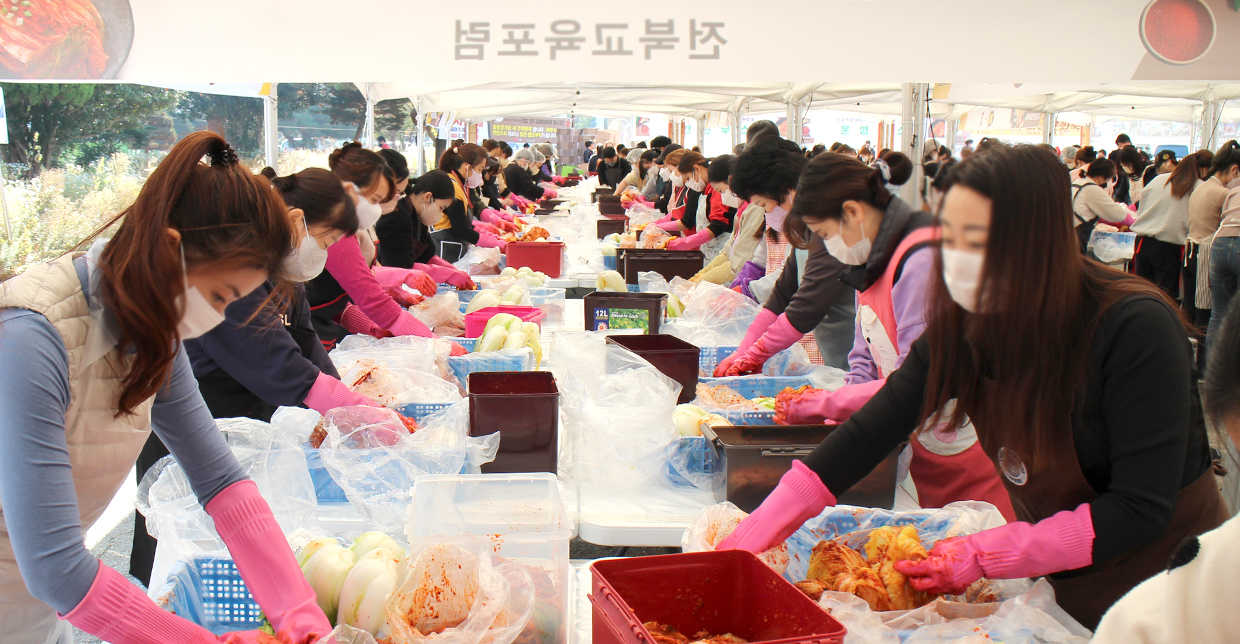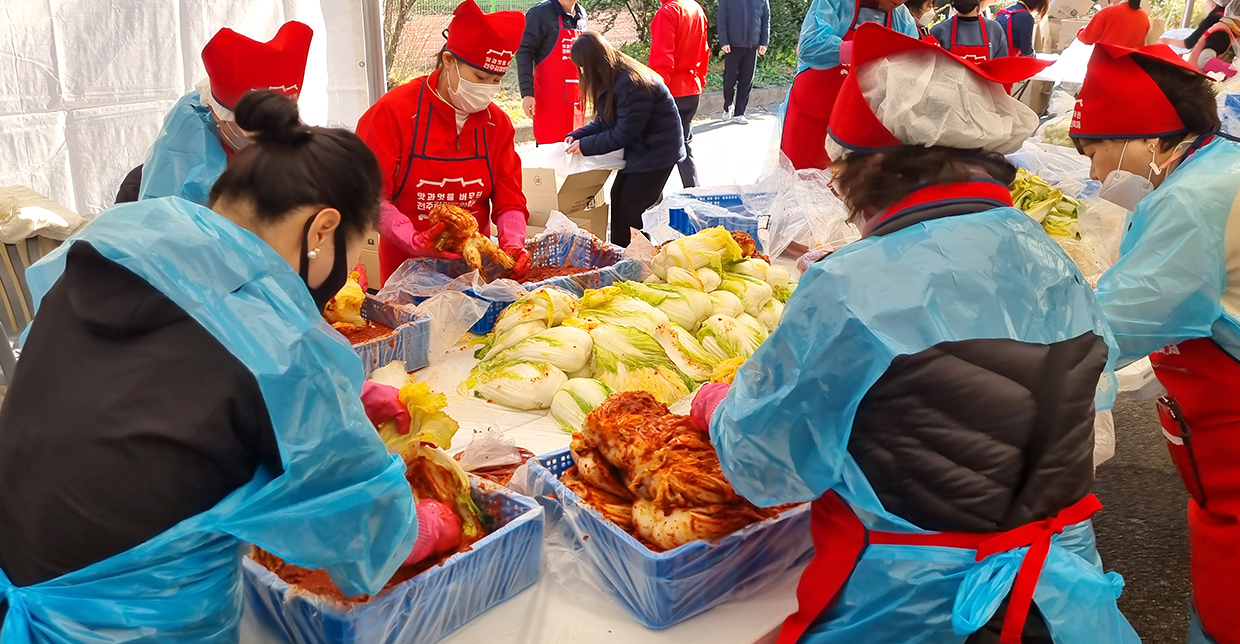 The site of this special festival, where the voluntary participation and warm sharing of families inheriting our unique Kimchi-making culture, warms the heart just by participating. Mixing the seasoning with excitement, the mother feeding each cabbage leaf one by one, the children giggling at the seasoning on their faces. When you try Kimchi made through experience, it is clear that the taste of kimchi will be more delicious with the pleasant memories of the festival and the rich lingering aftertaste.
Organizer

Jeonju-si, Jeonju Food Integrated Support Center
Held

Every year in November