Deep autumn night
Joseon Pop Festival returns to fall week
The Joseon Pop Festival, which started in the hot summer, has returned to the fall week, welcoming the deepening fall. On an autumn night when even the heart shrank from the chilly wind blowing in the morning and evening, the plaza front of Gyeonggijeon was filled with Joseon-pop melodies that warmed our hearts. Let's set off now to the colorful Joseon Pop Festival performance site, where calm sounds soothe the tired mind, and cheerful melodies radiate heat that makes you forget the cold.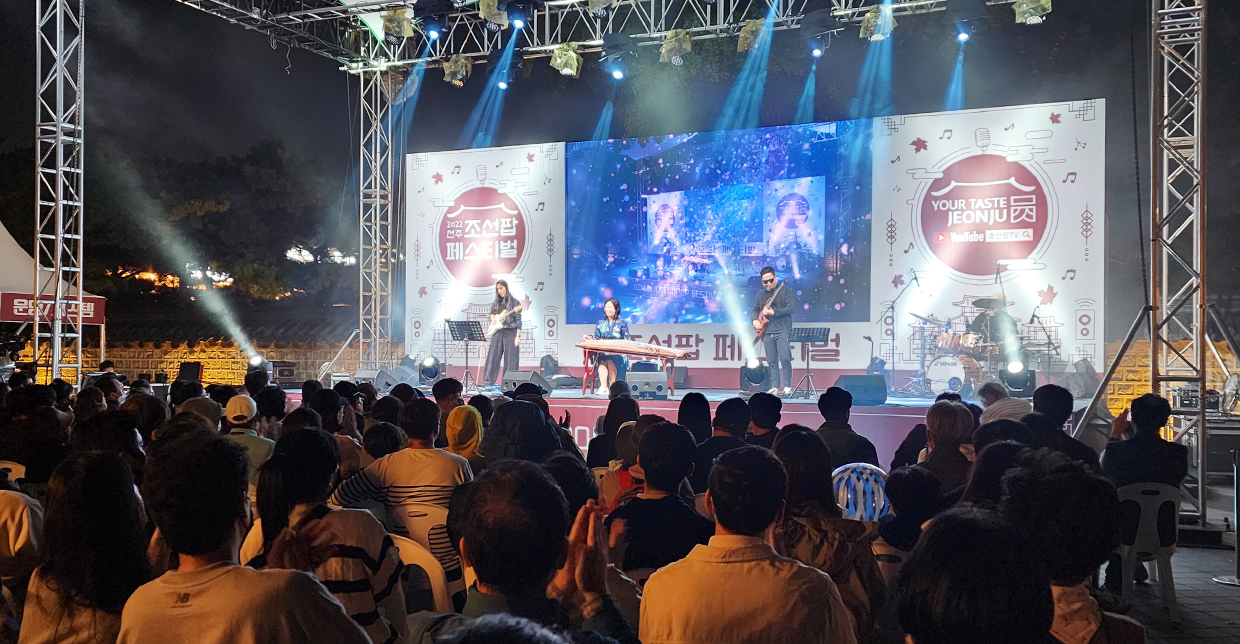 Our sound that is not unfamiliar now, 'Joseon Pop'
Jeonju presents various cultural performances to inherit and develop the beauty and excitement of our tradition. Jeonju-si, which presents various cultural events that can be easily and familiarly accessed by people of all ages, men and women, is proud to be a good example of spreading awareness of our traditional culture in a positive way.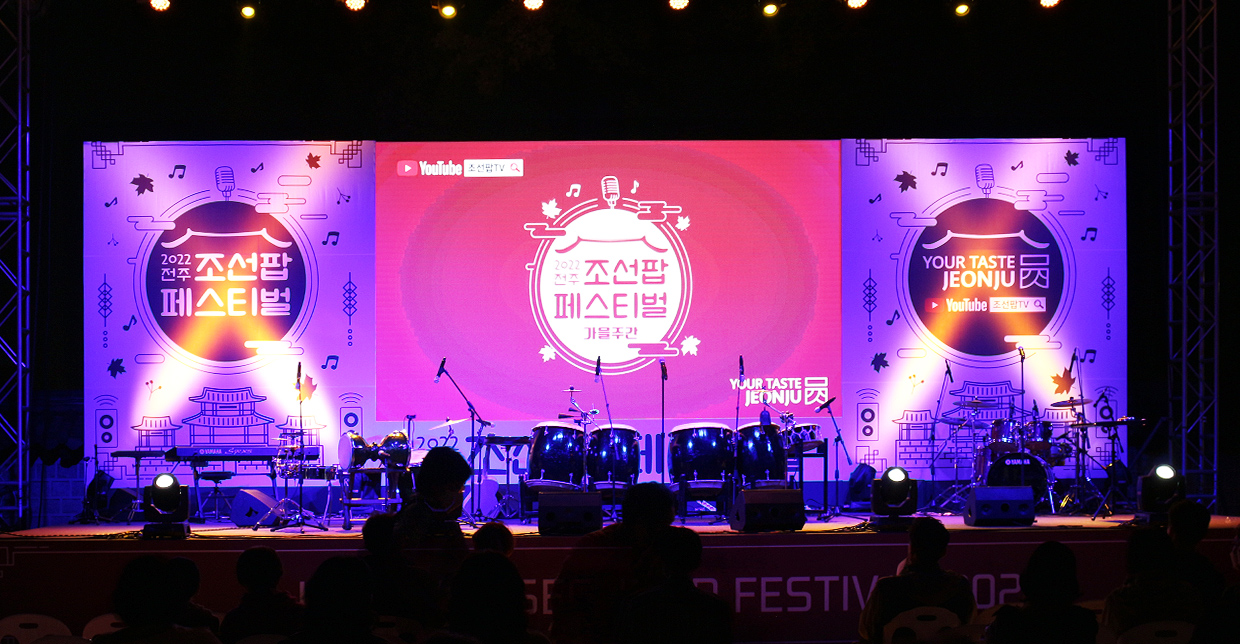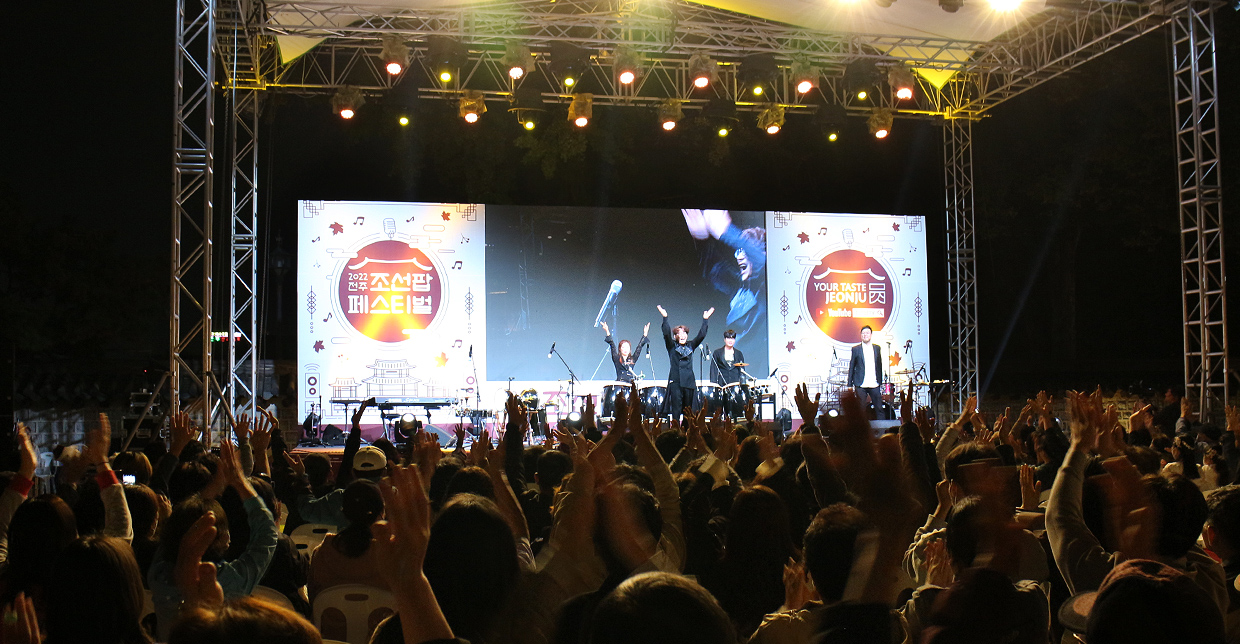 The musical genre of Joseon Pop has also become familiar through performances and events that have continued through the Joseon Pop Festival. Joseon Pop, our sound that is not unfamiliar now, the faces of the audience who naturally fill the seats in time for the start of the performance are full of anticipation and excitement for the Joseon Pop performance. The autumn week of the Joseon Pop Festival, which greets autumn with colorful lights that color Gyeonggijeon instead of autumn leaves, has begun.
Joseon pop variously coloring the quiet autumn night before the game
On the first stage on October 14th, 'Percussion & Tian' filled the stage with melodies of percussion instruments. As the passionate percussion performance echoed in my ears, it seemed that my heart also fluttered with the sound. The enthusiasm of the audience also increased with the melody of percussion instruments blowing like the wind and the stage manners of the musicians who encouraged the participation of the audience. Following the stormy performance, the second stage was the performance of the creative music group 'Sijeom', and the appearance of Simcheongjeon singing as Simbongsa became like watching a Korean traditional music musical.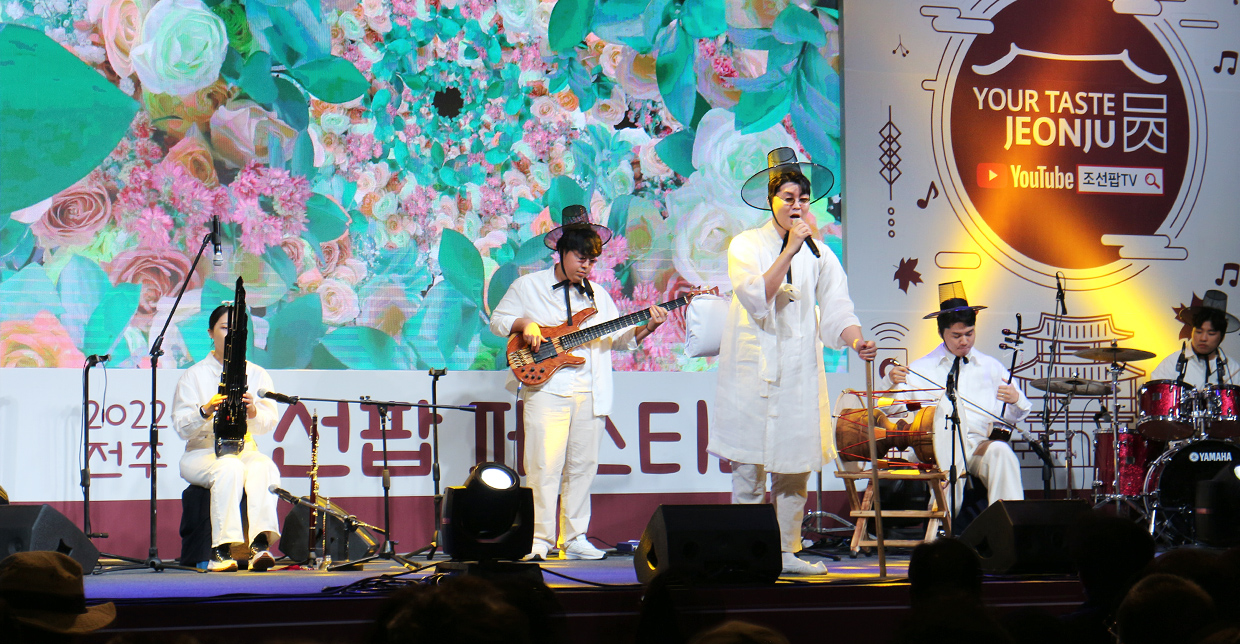 The emotional performance that calmly resonates on the quiet autumn night of Gyeonggijeon warmly melted the shrunken hearts in the chilly autumn wind. Sometimes like a storm, sometimes like sunlight, it is a Joseon pop festival that colorfully colors Gyeonggijeon with various melodies. If you regret not being able to see the performance, try searching for 'Joseon Pop TV' on YouTube. This is because you can vividly see the performances of various Joseon pop musicians.
Location

Gyeonggijeon Plaza, 44 Taejo-ro, Wansan-gu, Jeonju-si Map View