Tel

Homepage

Address

119-6, Hyanggyo-gil, Wansan-gu, Jeonju, Jeollabuk-do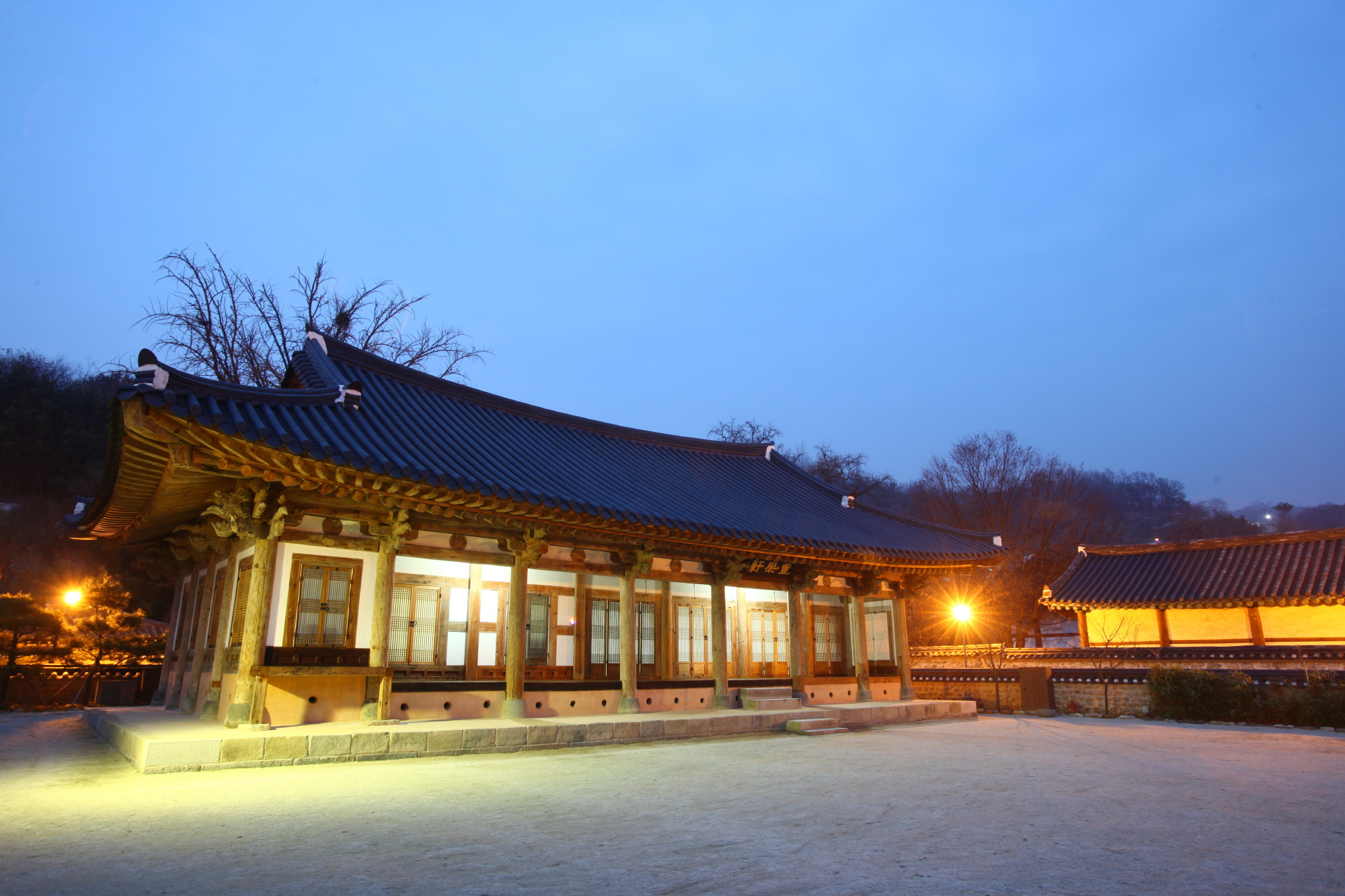 About the Center
The Jeonju Traditional Culture Training Center in the Jeonju Hanok Village provides the most Korean-like training, education, and traditional cultural experience programs.
It consists of'Jeonjudongheon Government Office' and 4 old houses, over 100 years old.
'Jeonjudongheon Government Office' is equivalent to the present Jeonju City Hall as the workplace of Jeonju County Magistrate (junior grade of the second rank) in the Joseon period.
'Jeonjudongheon Government Office' was renovated in 1891 after construction in the early Joseon period.
It has been used for training students since it was moved to the Hanok Village in 2009.
The old houses and students' accommodation include the 'House of Jang Hyeon-sik, the independence activist (main building/center building)', 'House of Caretaker Jin in Imsil (detached house), and the 'Jeongeup House'.
History and significance are embedded in each building.
Visitors Guide
Visitors Guide
Programs
Amounts
Seonbi Culture Education
Sasanggyeonrye
300,000
Hyangeumjurye
500,000
Hyangsarye
300,000
Experience
Traditional Culture
A variety of traditional cultural experiences, including calligraphy, horse riding, traditional games, and Pansori
Actual expense
10 Delicacies of Jeonju
Experience of 10 Delicacies of Jeonju, including making Bibimbap
Actual expense
Others
Humanities & basic quality education
Actual expense
Jeonju culture experience, including the Hanok Village Tour
Actual expense