Tel

Address

1, Pungnammun 3-gil, Wansan-gu, Jeonju (Jeong-dong, Pungnammun)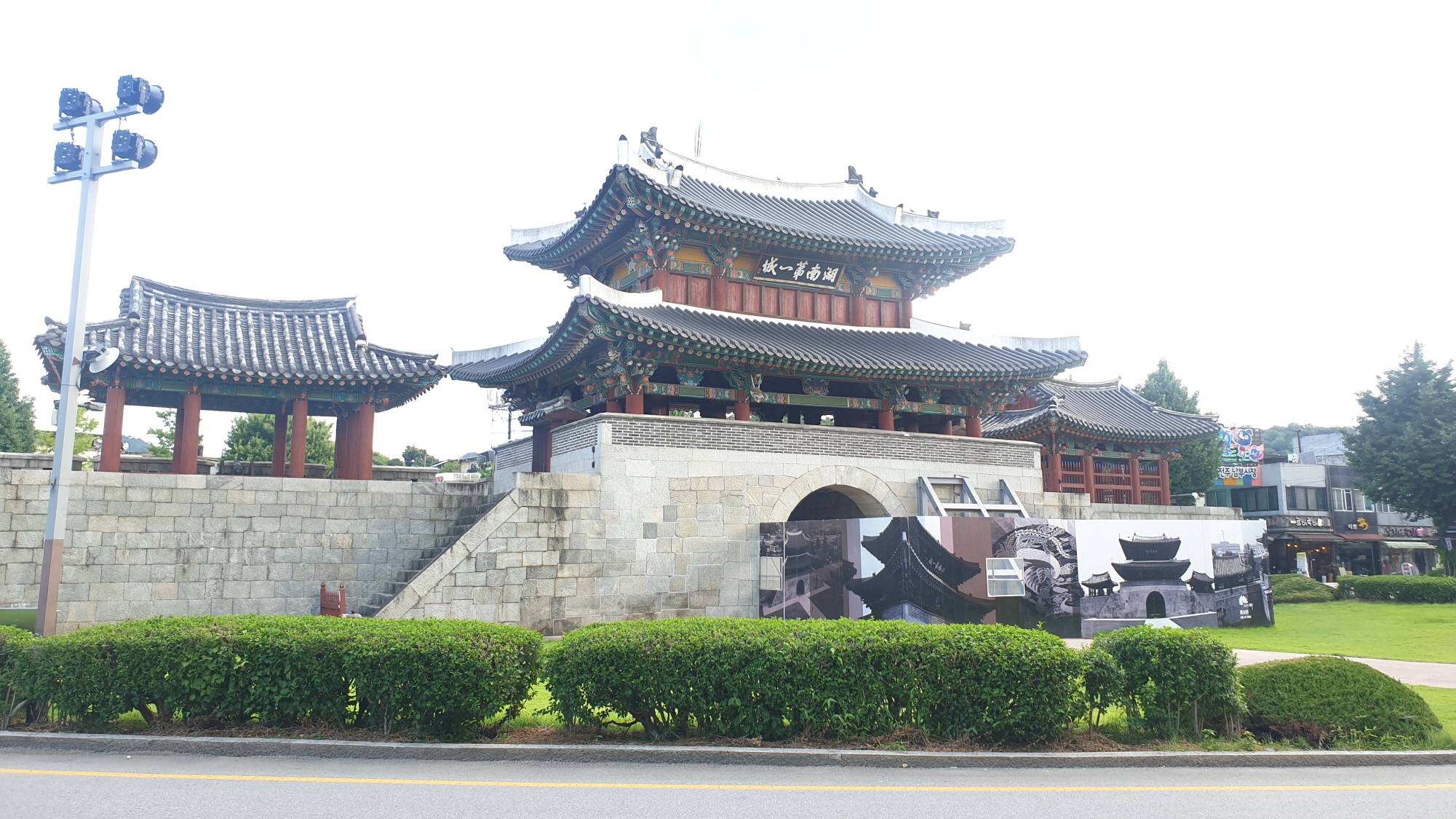 Treasure No. 308 Pungnammun Gate, the only gate still existing from the 4 Gates of Jeonju
Pungnammun Gate is the south gate of the Jeonjuseong Fortress with Jeollagamyeong Government Office during the Joseon period.
Jeonjuseong Fortress originally had four east, west, south, and north gates, but only Pungmanmun Gate remains now.
While it is not known when Jeonjuseong Fortress was built, it is estimated that it was built before the Goryeo period.
Jeonjuseong Fortress was more than half destroyed during the Japanese invasion in 1597 (the 30th year of King Seonjo's reign).
In 1731 (the 10th year of King Yeongjo's reign), it was extensively restored, and the south gate was named Myeonggyeonru Pavilion at that time.
In 1767 (the 43rd year of King Yeongjo's reign), the fortress was burned, and the provincial governor Hong Nak-in rebuilt the gate and named it Pungnammun Gate.
The name Pungnammun Gate came from Pungpae, where Liu Bang of the Chinese Han Dynasty was born.